ActioNetCloud® assessment methodology assures our customers that moving to the cloud is done in a disciplined manner that matches customer's specific needs and operational models.
Our Innogration
Our proven ActioNet360® approach provides the foundational planning for migrating to an "as a Service" model that delivers a wide range of infrastructure support services. We leverage our broad experience, certified staff and pre-established processes that are aligned to the ITIL v3 model and the Project Management Body of Knowledge (PMBOK). These processes include:
"As a service" assessment approach to review, validate and refine customer needs for moving from a Capex to Opex model
Multi-disciplined, based on lessons learned and government and commercial best practices
Deep library of existing and proven government policies encompassing all IT engineering disciplines
Investment in mission support – not replacing infrastructure
Proven assessment methodology across multiple service domains, such as: Data Centers, Virtualization, Mobility, Cyber-Security, Network and Communications Infrastructure
Vendor Neutral Assessments coupled with competitive pricing & multiple vendor solutions and contract vehicles to provide fully managed services – our approach allows us to broker the right cloud computing services based on customer needs and not predefined teaming and pricing approaches
Streamlined business operations, invoicing, usage reporting and change management processes
Leverage on premises, private, public, or a hybrid cloud approach depending on needs, providing a flexible, collaborative, cost effective, seamless, scalable, and secure environment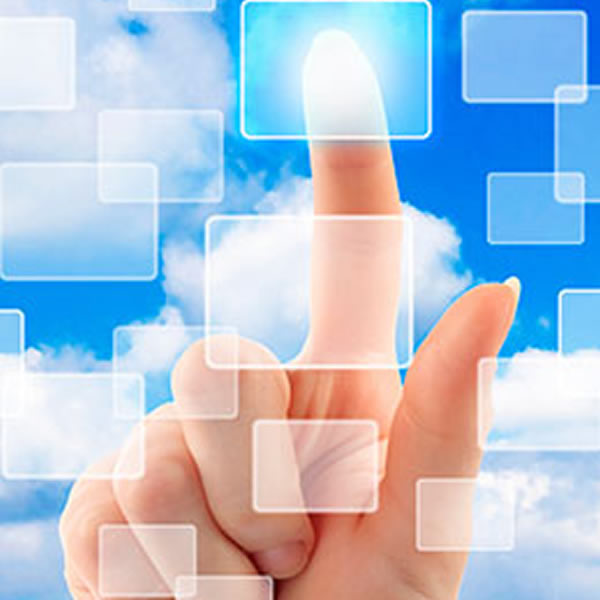 Components
On premises, co-location, COCO, hybrid, Public
Predictable IT Management Costs
ITIL, ITSM and ISO 27001 Proven Approaches
Standardized SLA's based on service provider and customer needs – no need to reinvent the wheel
Proven and repeatable security authorization approaches, minimizing costs of authorizing new environments
Predictable low risk migrations from traditional Capex to Opex environments
Predictable modeling approach adapts to single service or entire enterprise
Standard pricing tiers offering value no matter the size of the organization
Maintain secure data & environment based on compliance with FISMA, NIST & FedRamp standards
Competitive pricing & multiple vendor solutions and contract vehicles to provide fully managed services
Standardized SLA's – know before they buy
ActioNet's Blueprint for Contract Success (ABCs) ensures that all programs are managed according to the ActioNet Project lifecycle, which is based on the Project Management Institute (PMI) methodology.
Project Management: Our Innogration
There are many critical success factors that must be in place to run a top notch program. Organizational goals are typically defined based on productivity targets, budget management, regulatory compliance and responsiveness to customers and stakeholders. Our methods are clearly defined, repeatable business processes that are measurable. We work with our customers to establish a performance baseline backed up by meaningful metrics that are easy to measure. These metrics are transformed into a scorecard that shows how well the organization is performing against its business goals. We also help our customers establish a sound organizational change management mechanism to help deal with the inevitable changes that are driven by internal, legislative and technology. Change is managed so the day-to-day operations and mission-oriented functions continue as expected.
Components
ActioNet Service Management
Business Transformation & Modernization
Performance Based Service Delivery
Project Planning & Monitoring (EVM)
ActioNet IT Business Governance services deliver strategic plans and ensure integration with current capital planning and investment control (CPIC) processes.
Our Innogration
We assist with the alignment of IT investments with business priorities, business transformation needs, and involvement of business owners throughout the IT lifecycle. We also use our experience developing business cases using program planning tools such as ProSight to develop all elements required for an e300. Our methodology uses the following techniques:
Strong management commitment through consistency with our customer's Strategic Plan and CPIC processes.
A well-articulated business case describing the processes it is improving, defining the problems the project will solve, and demonstrating what the investment will accomplish and when.
A value proposition including the value added, how it will serve stakeholders better, and how it will result in savings.
Components
Enterprise Architecture
Portfolio Management
Strategic and Tactical Planning
Acquisition & Logistics Support
Capital Planning and Investment Control
  Read our Case Studies and Contact Us today to discuss how ActioNet can provide your organization with this support.