ActioNetAgile provides software engineering and program management support paired with an Agile system to increase client engagement and project transparency.
Our Innogration
ActioNet's software development teams are experienced in all areas of application life cycle. Our software engineer and program management approach is based on industry best practices such as PMBOK, CMMI, and ISO frameworks, and these standard approaches are paired with an Agile system engineering lifecycle methodology that permits our clients to be more engaged and helps promote transparency into our work. Our project managers apply these core principles day-to-day with project stakeholders, keeping all parties abreast of the current status, risks, and actions necessary for on time delivery.
For customers transitioning from a more traditional waterfall methodology to Agile, we offer experienced transition, training, software, testing, and integration personnel nationwide.
 Components
Agile Software Development Lifecycle approach utilizing state of the art tools
Enterprise Content Management/SharePoint
Data Management
Data Modeling
Business Intelligence
Geospatial Information Systems
Big Data and data analysis
Hadoop
ActioNet's SharePoint Solutions services deliver a variety of content and records management solutions, SharePoint applications and process reengineering solutions.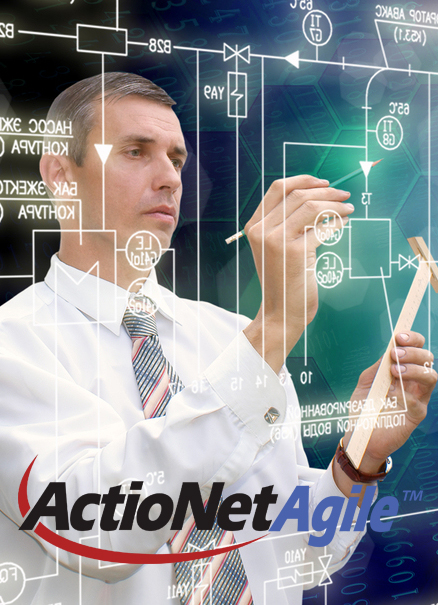 Our Innogration
ActioNet is primed to support the total scope of your SharePoint information technology services and solutions. We provide these services and solutions to numerous federal agencies. Our team is expert in architecting, designing, building, delivering and supporting project solutions across the wide range of SharePoint functionality.
Our certified and highly skilled employees have practical, hands-on experience with SharePoint.  Our mature management processes have produced a strong performance and delivery record on contracts.
Components
Executive Dashboard, Business Intelligence (BI)
File & Records Management
Grants Management
Task Management (Workflows)
SharePoint 2010 Migration
Read our Case Studies and Contact Us today to discuss how ActioNet can provide your organization with this support.