By Michelle C. On May 23, 2017 the ActioNet team in Montgomery, Alabama gathered at the Irish Bred Pub for a company dinner.  This event was scheduled in conjunction with the Montgomery IT Summit (MITS).  The evening was fun with dinner and conversation dominating the gathering.  Good food, good friends, and a festive atmosphere resulted in an enjoyable time for all. Irish Bred Pub is located in Historic Douglasville, Alabama. The building has stood since 1885 and was originally a pharmacy.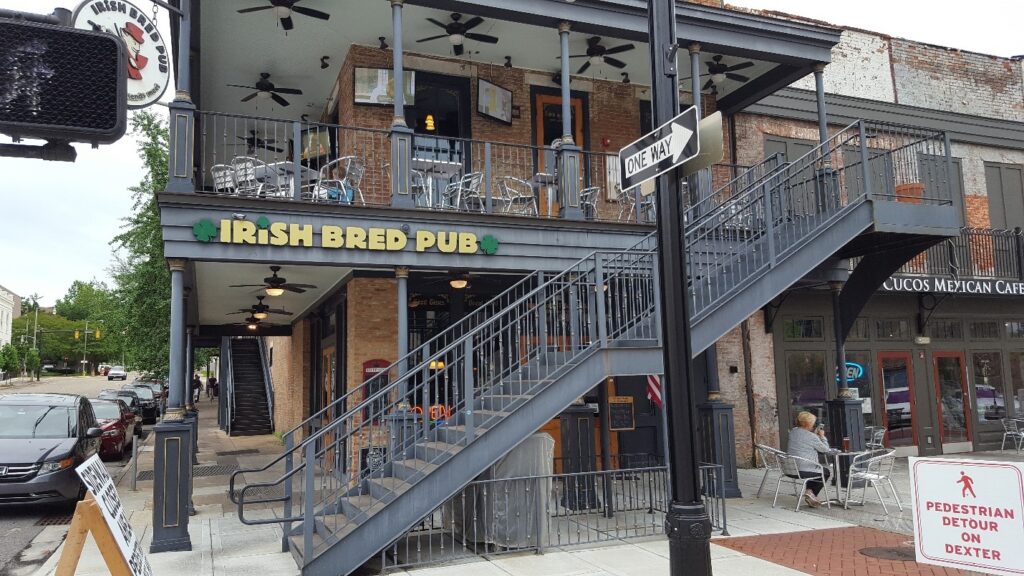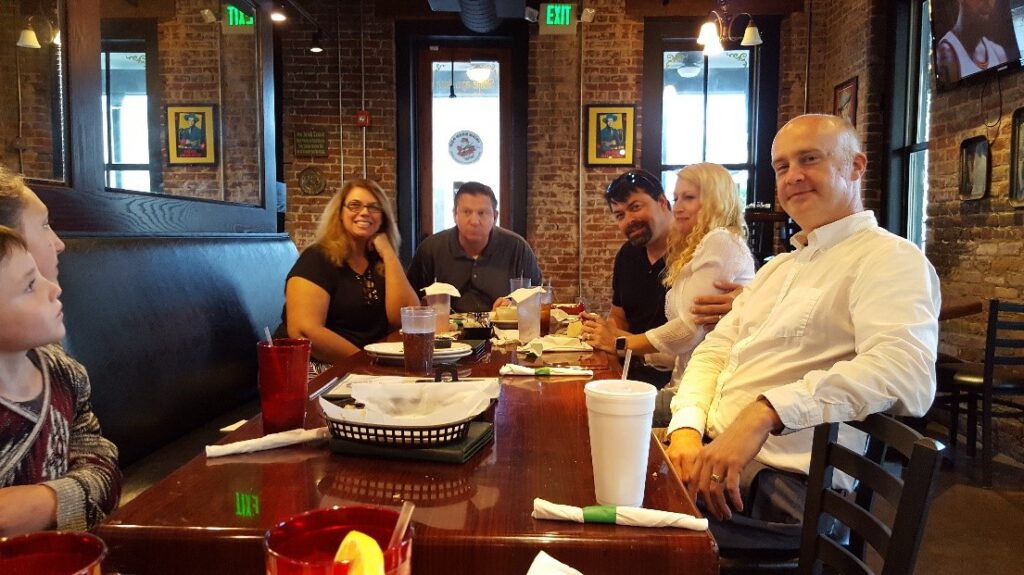 Lucky drawing winners:
Top: Ryan L – $50 gift certificate
Bottom:
Robert N – $50 gift certificate
Toni N – $50 gift certificate
Joshua Z – possibly using the $50 gift certificate to block the glare from his head?
Timothy R – Poor guy! Feeling left out that he didn't win a prize.