By Eric C.
ActioNet is very fortunate to partner and provide Information Technology leadership, management and technical services to enable our customers to accomplish their multi-year IT Strategic Plan goals and objectives in multiple agile iterations. 
Transform service delivery of IT services onto a reliable, resilient, and secure service delivery framework;
Standardize, streamline and automate to achieve process efficiency;
Optimize investment costs; and
Modernize the technology estate using innovative, highly available, secure and cloud-ready solutions.
As a Premier ServiceNow partner, our ActioNet Innovation Center provided technical support along with our Service Delivery Team by developing a phased approach to modernize technology, enhance customer experience, automate processes, and improve efficiency. Our approach transforms and modernizes services into cutting edge IT services using ITIL best-practices and innovative, secure, and cloud-ready ServiceNow workflows.
We have quickly moved the needle forward during the summer of 2022 by successfully deploying ServiceNow's FedRAMP High Government Community Cloud platform and IT Service Management application. Working with our customers' leadership teams and their end users, we completed phase 1 transformation of ITSM services onto the ServiceNow platform.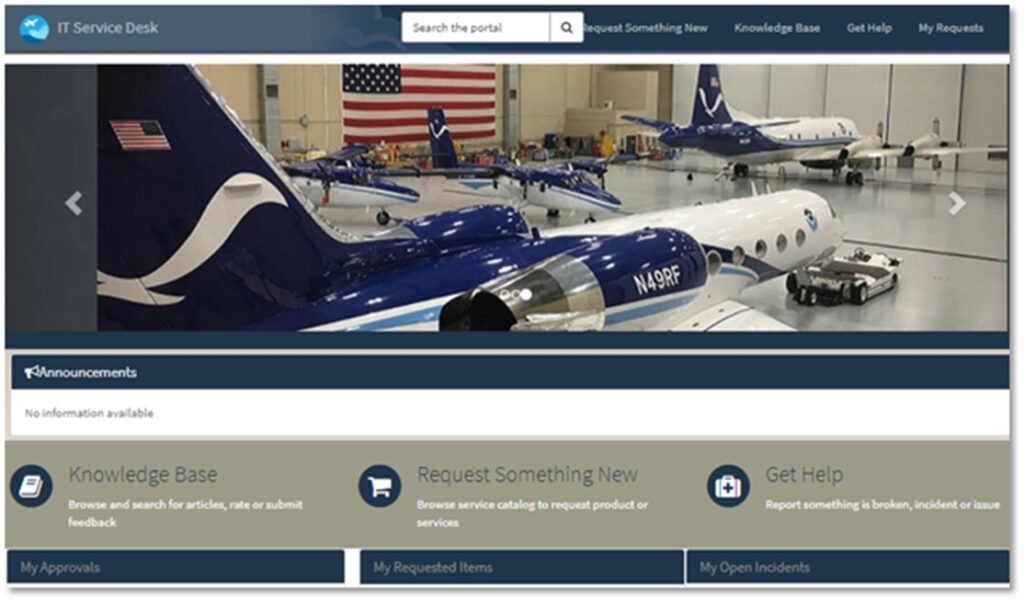 We started with deployment of a web based customer service portal enabling users to search for knowledge how-to or frequently asked questions, request an IT service from a multi-category service catalog, and report an incident or problem. Requests and incidents are auto-assigned to designated groups for quicker fulfillment and resolution. Users can see real-time status of their incidents and requests, and communicate with IT support real-time thus improving customer experience. We also enabled users who may have limited connectivity on a ship or plane to submit an Email to the service desk that automatically creates a ticket in ServiceNow for auto assignment and resolution.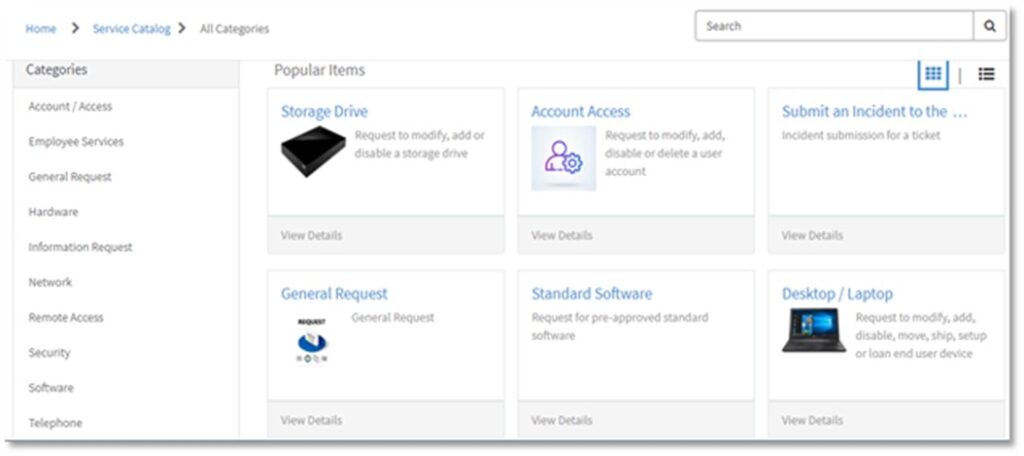 Customer experience is immediately measured enabling users to complete quick and simple integrated surveys after the incident is resolved or requests are fulfilled and feedback is immediately provided in our integrated Dashboards and Reports. Dashboards are also used to see real-time status of incidents, problems, and requests providing immediate insights for the Service Desk to assess trends, analysis and quality control.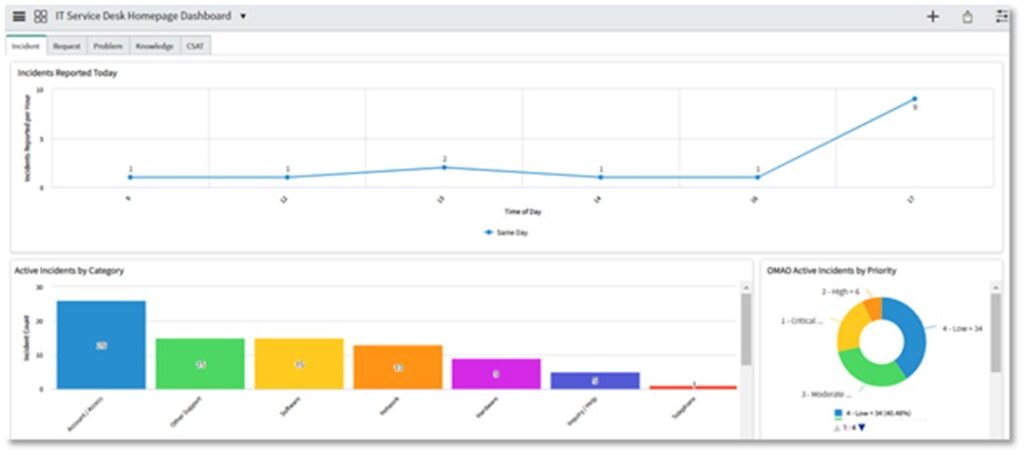 The benefits of ActioNet's IT Service Management solution includes:
Empower employees to connect with the Service Desk anytime providing self-help, request something, or report an issue.
Enable the Service Desk to improve triage, collaborations, and resolution of incidents, provide answers, and stay connected from anywhere improving productivity.
Harness shared data and analytics with automated workflows and integrated intelligence and dashboards.
Serve employees anywhere with always-on IT services.
Contact Us for More Information
If you are interested in how ActioNet can help harness the full capabilities of the NOW platform and transform your mission or business processes to run more smoothly, please contact [email protected].