ActioNeters Play Games While Celebrating the New Year at Winter Parties
By Judith A.
ActioNeters in Texas, Massachusetts, and Alabama recently gathered at their favorite local restaurants for a celebration of teamwork and the new year. Each group had their own way of celebrating with food, presents, and donations.
The CRDAMC Team in Killeen, Texas gathered at the beloved Shilo Restaurant on December 7th. Despite the heavy rains, attendees and guests were happy to meet, eat great food, and trade gifts. Everyone had fun as the gift exchange quickly turned into a fierce competition to trade out for hot sauce!

ActioNeters on the CRDAMC Team Enjoyed a Holiday Meal at Shilo Restaurant
On December 8th ActioNeters working at Hanscom Air Force Base and the Volpe Center in Massachusetts visited Kings Dining and Entertainment to enjoy a night of pizza, parties, and games. ActioNeters challenged each other to games of billiards and shuffleboard. Special guest Les O., VP of Defense Programs, flew in for the event and enjoyed games along the rest of the guests!

Boston ActioNeters Celebrated with Billiards and Shuffleboard at Kings Dining and Entertainment
In Alabama the celebrations started early. The activities started in early November when Cindy H. coordinated ActioNet participation in Operation Christmas Child. The Samaritan's Purse organization provides local partners around the world with shoeboxes filled with small toys, hygiene items, and school supplies as a means of reaching out to children in their own communities. These simple gifts are shipped outside the United States to children affected by war, poverty, natural disaster, famine, and disease; and to children living on Native American reservations in the U.S. ActioNeters in Alabama donated through the local Montgomery organization, Lighthouse Christian Academy (LCA). ActioNet team members donated 20 of the 84 shoeboxes collected by LCA.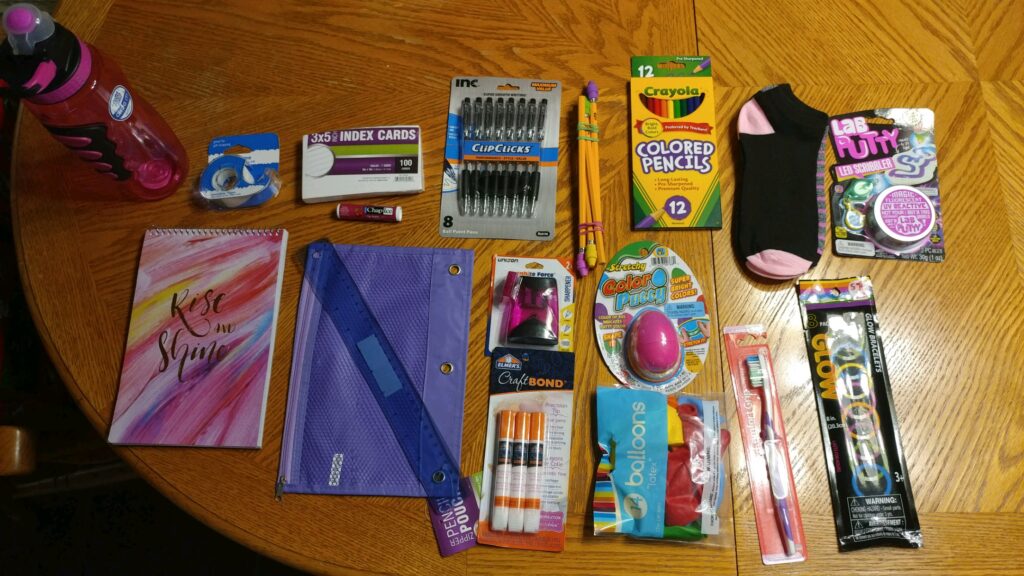 Donations ActioNeters Collected for a Samaritan's Purse Shoebox
As December grew near, the team focused on the holiday party and the activities that coincide with this festive gathering. Caelen L. and H. Rafe H. coordinated the winter party for December 17th at Sinclair's Bar and Grille in Montgomery. In addition to dinner, there was also an ugly sweater contest, door prize raffle, and a Toys-for-Tots charity drive. A good time was had by all. As a team, it is good to gather to celebrate another year of effort and evolution while taking the opportunity to give back to the community and help others.

ActioNeters Pose with their Ugly Sweaters at the 2018 AFDS Winter Party