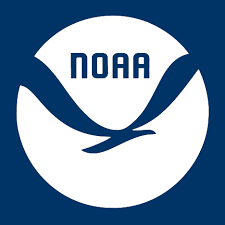 Vienna, VA – September 15, 2016
ActioNet, Inc. has been awarded a task order by the National Oceanic and Atmospheric Administration (NOAA) to support the Office of the Chief Information Officer (OCIO) Service Delivery Division (SDD)by providing Information Technology Support Services (ITSS). SDD manages, directs, and oversees planning, support, and operations of the end-user computing environment of the NOAA Corporate Services (CORPSRV) information technology domain. ActioNet will provide services such as in-person end-user support, design/transition/operations of all aspects of data center and networking infrastructure, and higher level Information Technology Service Management (ITSM) functions including the provision of NOAA's National Service Desk.
"ActioNet is excited by this opportunity to continue our partnership with NOAA and specifically SDD" said Ramon de Guzman, who leads ActioNet's Science & Research Business Unit. ActioNet has served the federal government for over 18 years with clients in Health IT, Defense & Intelligence, National Security and Civilian Agencies.
About NOAA
NOAA is an agency that enriches life through science. NOAA's reach goes from the surface of the sun to the depths of the ocean floor to keep citizens informed of the changing environment. From daily weather forecasts, severe storm warnings and climate monitoring to fisheries management, coastal restoration and supporting marine commerce, NOAA's products and services support economic vitality and affect more than one-third of America's gross domestic product. NOAA's mission touches the lives of every American in protecting life, property, and conserving and protecting natural resources. Read more at http://www.noaa.gov.
About ActioNet, Inc.
ActioNet, Inc., headquartered in Vienna, Virginia, is a CMMI-DEV Level 4 and CMMI-SVC Level 4, ISO 20000, ISO 27001, ISO 9001, HDI-certified, woman-owned IT Engineering Services Firm with strong qualifications and expertise in Cloud-based Solutions, Cyber Security and Agile Software Engineering. As a Mission-Focused, Client-Centric and Results-Driven organization, ActioNet also follows the Project Management Institute (PMI) methodology as well as Information Technology Infrastructure Library (ITIL) standards. ActioNet has outstanding financial performance, as evidenced by our "Exceeds Customer Expectations" and the highest 5A1 Financial Rating from Dun & Bradstreet, a 92 out of 100 rating from Open Ratings, the 2014 National Capital Corporate Growth Award by the Association for Corporate Growth (ACG), and Washington Technology Top 100 2013-2016. ActioNet's human capital leadership is recognized by being designated one of the Best Workplaces for Commuters℠ by the Fairfax County Department of Transportation (FCDOT) 2013-2016 and Washington Post Top Workplaces 2014-2016.
For more information, please visit our web site at www.actionet.com
Contact:
Michelle Barnes, 703-204-0090 Ext. 102, [email protected]