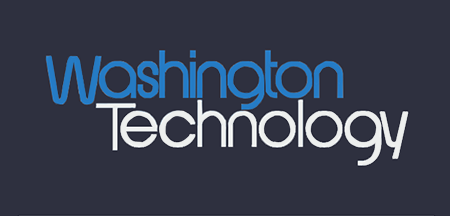 Vienna, VA
ActioNet, Inc. is pleased to announced that it ranked #64 on the 2019 Washington Technology Top 100, making the list for the Seventh Year in a Row! "We pride ourselves on our consistency and relentless focus on Service Delivery Excellence. Our commitment to our customers and our employees remains stronger than ever.   Our Journey of Turning Vision into Action continues and the Best is yet to Come!" said Ashley W. Chen, Chairman & CEO of ActioNet.
ABOUT WASHINGTON TECHNOLOGY
Washington Technology is the brand for government contractors, systems integrators, and solution providers. For more than a quarter century, government systems integrator and solution provider management has relied on Washington Technology's coverage for the key issues facing contractors: government initiatives and their effect on spending priorities and RFPs, procurement regulatory changes, technology evaluation and analysis for proposal preparation, as well as merger & acquisition news, business trends, and arrivals and departures within the government integrator community.
For more information, please visit the web site.
ABOUT ACTIONET, INC.
ActioNet, Inc., headquartered in Vienna, Virginia, is a CMMI® Level 3, ISO 20000, ISO 27000, ISO 9000, HDI-certified, woman-owned IT Solutions Provider with strong qualifications and expertise in Cloud-based Solutions, Cyber Security and Agile Software Engineering. As a Mission-Focused, Client-Centric and Results-Driven organization, ActioNet also follows the Project Management Institute (PMI) methodology as well as Information Technology Infrastructure Library (ITIL) standards. ActioNet has outstanding financial performance, as evidenced by our "Exceeds Customer Expectations" and the highest 5A1 Financial Rating from Dun & Bradstreet, a 92 out of 100 rating from Open Ratings, the 2014 National Capital Corporate Growth Award by the Association for Corporate Growth (ACG), and Washington Technology Top 100 2012-2019. ActioNet's human capital leadership is recognized by being designated one of the Best Workplaces for Commuters by the Fairfax County Department of Transportation (FCDOT) 2013-2017 and Washington Post Top Workplaces 2014- 2019. For more information, please visit our web site.
CONTACT:
Michelle Barnes, 703-204-0090 Ext. 102, BD@actionet.com