ActioNetCloud® enables agencies and businesses to choose a full complement of Services on Demand that meet their IT needs providing proven solutions across the enterprise.
Our Innogration
As technology and organizational needs evolve, our customers are faced with ever increasing challenges of funding daily operations at the expense of investing in new initiatives. ActioNet assists our customers to meet today's financial challenges through innovative service delivery approaches and our belief that excellence in operations, must continue to accompany technology transformation. Our ActioNetCloud® offerings provide an innovative, cost effective approach to deliver premium services, using our defined methodologies to deliver the latest technologies in consistent, high-quality, assessments, planning, program management and secure service delivery framework(s). Whether you are interested in Infrastructure (IaaS), Platform (PaaS), or Software (SaaS), ActioNet's comprehensive "as a service" model delivers a wide range of infrastructure support services. Our processes align with: ITIL v3 model, Project Management Body of Knowledge (PMBOK) and NIST Cloud Computing Reference Architecture (NCCRA).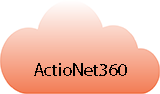 We will house your applications and the functional elements that make up your core services.
Solutions include physical, virtual, and hybrid approaches
Ensure the infrastructure supports the mission
In-house expertise
Partnerships including Terremark, Amazon, and others
---

We will increase your organization's agility and speed up your time-to-market through highly flexible and adaptable Agile practices. Core offerings include:
Agile Software Development Life Cycle (SDLC) and Project Management advisory and coaching services
CMMI based full lifecycle agile software delivery
Agile team augmentation
DevOps/DevSecOps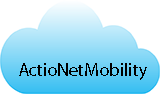 We will provide mobile support and mobile application development.
Enterprise Mobility Management (EMM)
Mobile Application Management
Mobile Asset Management
Containerization and separate personal data from from company data
HSPD12 derived credentials
S/MIME signed and encrypted emails
---

We will consolidate and centralize your service desk needs.
Provide the right people, facilities, processes and technology with competitive pricing
Full-service solution or augment current in-house team
24x7x365 operation or tailor to operating needs
Built on secure, automated, cloud or on-premise IT platform backed by 3rd party partner products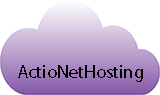 Let our cloud experts assess your organization's cloud readiness and develop an adoption roadmap that is suitable for your business objectives, people, processes, and operations. Core offerings include:
Full-scale assessment and tailored cloud strategy
Cloud Migration
Cloud Integration
Cloud Maintenance and Optimization
---

We will provide innovative risk tailoring to develop cyber responsiveness that adapts to changing threats, vulnerabilities of today's environment.
Cyber Advisory Services supporting CDM and Governance to address evolving risk
Security Engineering integrated into the Enterprise lifecycle
Adaptive Risk Management to meet the cyber needs of tomorrow
Continuous Cyber Operations through threat detection and remediation solutions