Vienna, VA – September 2, 2016
ActioNet donated forty-nine Dell Latitude E6400-series laptops to Fairfax County Public Schools. The donated laptops will be used to augment and support FCPS' current Dell Latitude deployment and infrastructure. According to the Manager of Computer Installations, FCPS has recently experienced difficulties with finding Latitude E6400-series notebooks as the models have been discontinued and are no longer available through conventional means. ActioNet's donation came at an opportune time for the start of the school year, as FCPS would be supplied with computers and parts to continue their mission of supporting the largest school system in Virginia.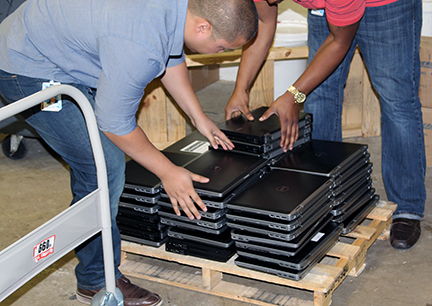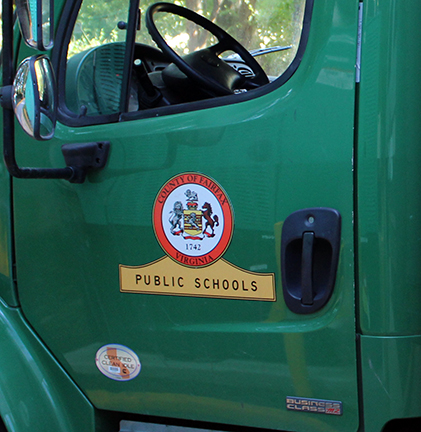 Michael C., IT Service Desk Manager, lead the donation initiative for ActioNet. Michael spent many hours coordinating logistics, sanitizing hard drives, and preparing each laptop for shipment. "I'm glad that we can give these laptops new life," said Michael. "They're still workhorses with many practical use cases."
"This donation allows ActioNet to continue supporting the next generation of IT professionals in Fairfax County," said Sr. IT Operations Manager Chris E. "It's important to give back to the community. You never know how many future ActioNeters are being empowered by a simple, good deed."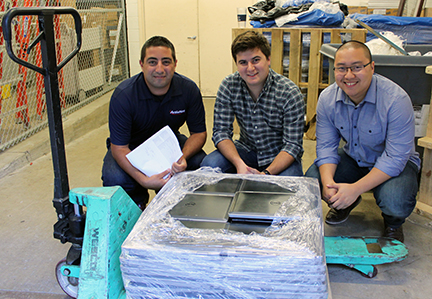 About Fairfax County Public Schools
As the 10th largest school division in the U.S., Fairfax County Public Schools (FCPS) serves a diverse student population of more than 186,000 students in grades prekindergarten through 12. Nearly 93 percent of FCPS students graduate on time (in four years of high school), and more than 93 percent plan to pursue post-secondary education. Fairfax County high schools are recognized annually by the Washington Post as being among the most challenging high schools in the U.S. FCPS is the third largest employer in Virginia, with 24,600 full-time staff positions, more than 92 percent of which are school-based. For more information on how to donate to Fairfax County Public Schools, visit FCPS on the web at https://www.fcps.edu/
About ActioNet, Inc.
ActioNet, Inc., headquartered in Vienna, Virginia, is a CMMI-DEV Level 4 and CMMI-SVC Level 4, ISO 20000, ISO 27001, ISO 9001, HDI-certified, woman-owned IT Solutions Provider with strong qualifications and expertise in Cloud-based Solutions, Cyber Security and Agile Software Engineering. As a Mission-Focused, Client-Centric and Results Driven organization, ActioNet also follows the Project Management Institute (PMI) methodology as well as Information Technology Infrastructure Library (ITIL) standards. ActioNet has outstanding financial performance, as evidenced by our "Exceeds Customer Expectations" and the highest 5A1 Financial Rating from Dun & Bradstreet, a 92 out of 100 rating from Open Ratings, the 2014 National Capital Corporate Growth Award by the Association for Corporate Growth (ACG), and Washington Technology Top 100 2012-2019. ActioNet's human capital leadership is recognized by being designated one of the Best Workplaces for Commuters by the Fairfax County Department of Transportation (FCDOT) 2013-2017 and Washington Post Top Workplaces 2014- 2020. For more information, please visit our web site at www.actionet.com.
Contact: Michelle Barnes, 703-204-0090 Ext. 102, [email protected]