Vienna, VA – December 8, 2015
The Fairfax County Board of Supervisors, in partnership with the National Center for Transit Research (NCTR), has designated ActioNet, Inc. as one of their Fairfax First 50! with a special award on December 8, 2015, for being one of the "Best Workplaces for Commuters" (BWC). The BWC designation acknowledges employers who have excelled in implementing green commuter programs such as ridesharing, transit benefits, biking and walking, teleworking, alternate work schedules and other strategies. These types of commuter programs improve mobility by reducing the number of single-occupant vehicles on the roads.
ActioNet provides outstanding commuting benefits to its employees covering both transit and parking. Many ActioNeters commute to work by bike, Metro, carpools and vanpools. ActioNet is not only a great place for commuters but a great place to work!
About Fairfax County BWC "First 50"
As part of its "Go Green" initiative, ActioNet participates in the Best Workplaces for Commuters℠ (BWC), an innovative program that provides qualified employers with national recognition and an elite designation for offering outstanding commuter benefits, such as free or low-cost bus passes and vanpool fares and strong telework programs.
Employers that meet the National Standard of Excellence in commuter benefits join the esteemed Best Workplaces for Commuters List and receive high-level programs and services. BWC assists participating employers by offering public recognition and promotion, technical assistance, training, Web-based tools, and forums for information exchange. For more information and BWC, please check out the following URL: http://www.bestworkplaces.org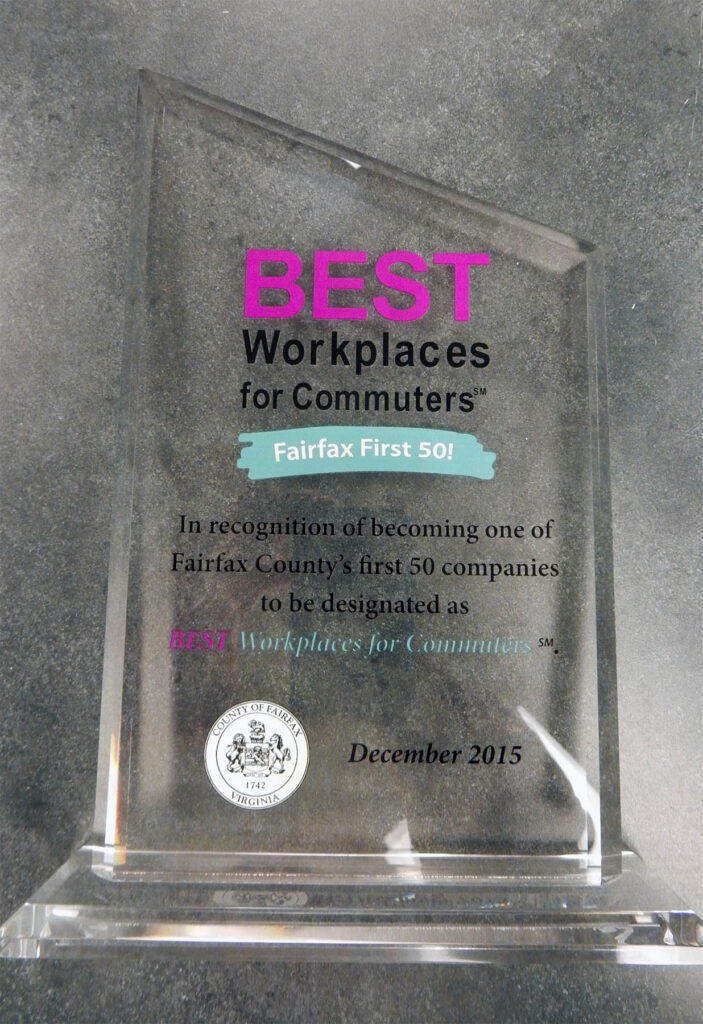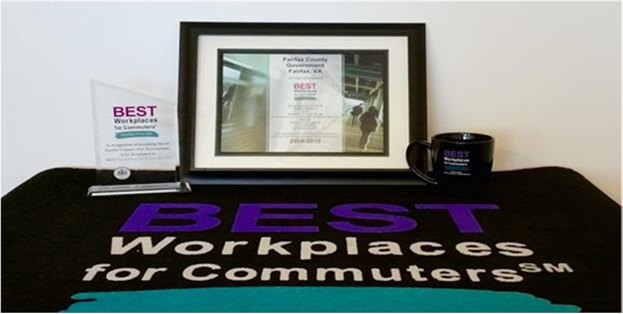 About ActioNet, Inc.
ActioNet, Inc., headquartered in Vienna, Virginia, is a CMMI-DEV Level 4 and CMMI-SVC Level 4, ISO 20000, ISO 27001, ISO 9001, HDI-certified, woman-owned IT Solutions Provider with strong qualifications and expertise in Cloud-based Solutions, Cyber Security and Agile Software Engineering. As a Mission-Focused, Client-Centric and Results Driven organization, ActioNet also follows the Project Management Institute (PMI) methodology as well as Information Technology Infrastructure Library (ITIL) standards. ActioNet has outstanding financial performance, as evidenced by our "Exceeds Customer Expectations" and the highest 5A1 Financial Rating from Dun & Bradstreet, a 92 out of 100 rating from Open Ratings, the 2014 National Capital Corporate Growth Award by the Association for Corporate Growth (ACG), and Washington Technology Top 100 2012-2019. ActioNet's human capital leadership is recognized by being designated one of the Best Workplaces for Commuters by the Fairfax County Department of Transportation (FCDOT) 2013-2017 and Washington Post Top Workplaces 2014- 2020. For more information, please visit our web site at www.actionet.com
Contact:
Michelle Barnes, 703-204-0090 Ext. 102, [email protected]