Vienna, VA – June 20, 2014
ActioNet, Inc. announced today that it has been named one of The Washington Post Top Workplaces 2014. A total of 150 Companies were honored and announced on Thursday, June 19 at The Washington Post Headquarters in Washington, DC. Over 700 representatives of the winning companies and the Washington Metro business community were in attendance. The awardees were selected based on direct survey feedback from the employees of those companies.
"This award symbolizes ActioNet's Corporate Culture and Core Values that center around making our customers and each other successful. A company is only as good as its people and our ActioNeters, who embody our Core Values, work hard every day to deliver our vision of providing outstanding service. Our ActioNeters also fulfill an important part of our Mission in giving back to our community and helping others achieve their dreams," said Ashley W. Chen, President, and CEO.
About The Washington Post Top Workplaces 2014
The Washington Post today recognized the top places to work in the greater Washington area. In its first annual survey, The Washington Post's Top Workplaces 2014 list spotlights private, public, nonprofit and government agencies based on the feedback from more than 33,000 employees.
More than 2,000 employers across the region were nominated. WorkplaceDynamics, an employee survey company, then conducted a survey of employees from eligible companies who evaluated their employers on factors including the quality of leadership, pay and benefit practices, work-life balance issues and more.
"The list is about more than bragging rights," said Dan Beyers, editor of Capital Business. "With our inaugural report, we hope to provoke a wider conversation on just what makes a company, agency or organization stand out and how they succeed in recruiting and retaining the best talent."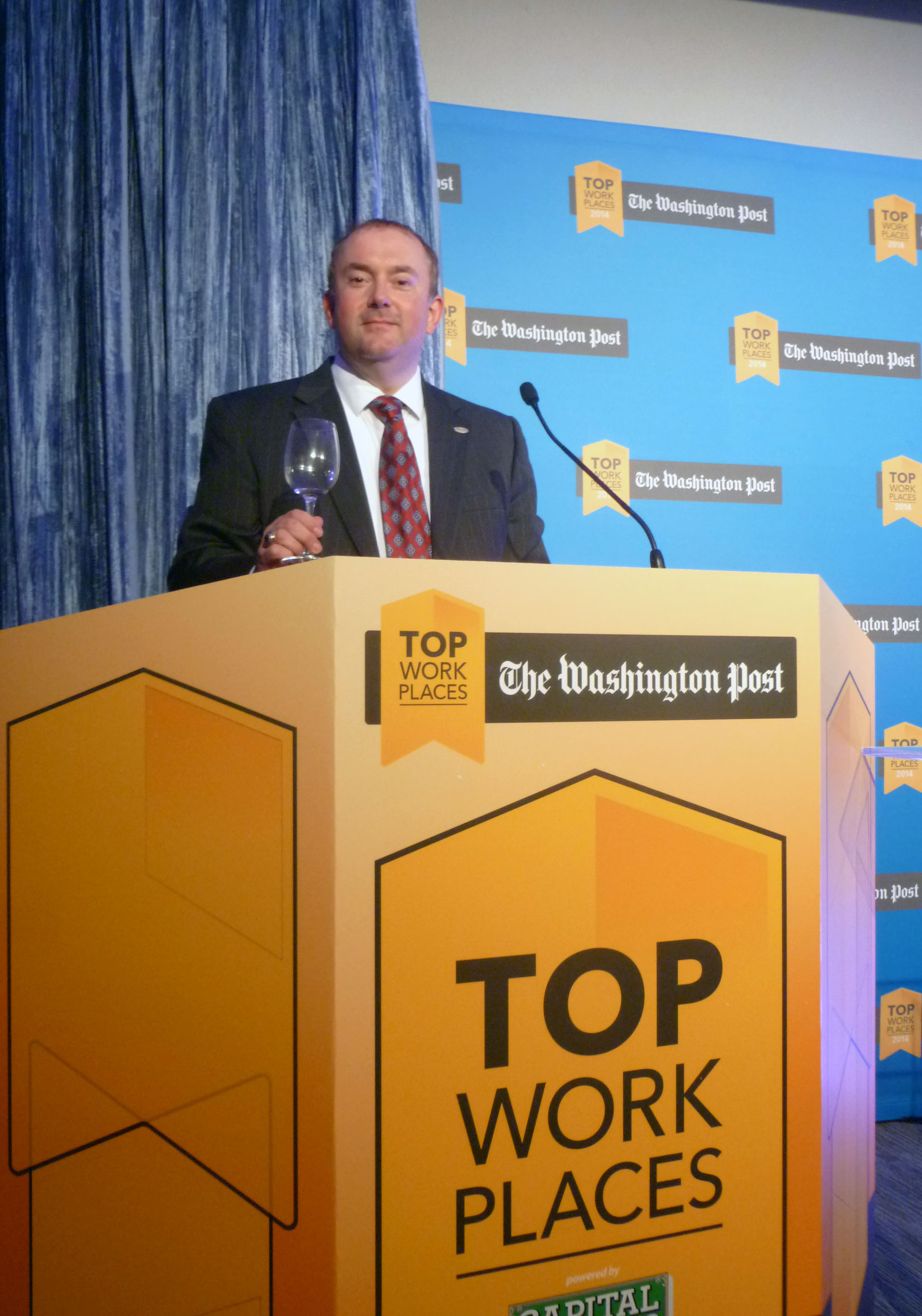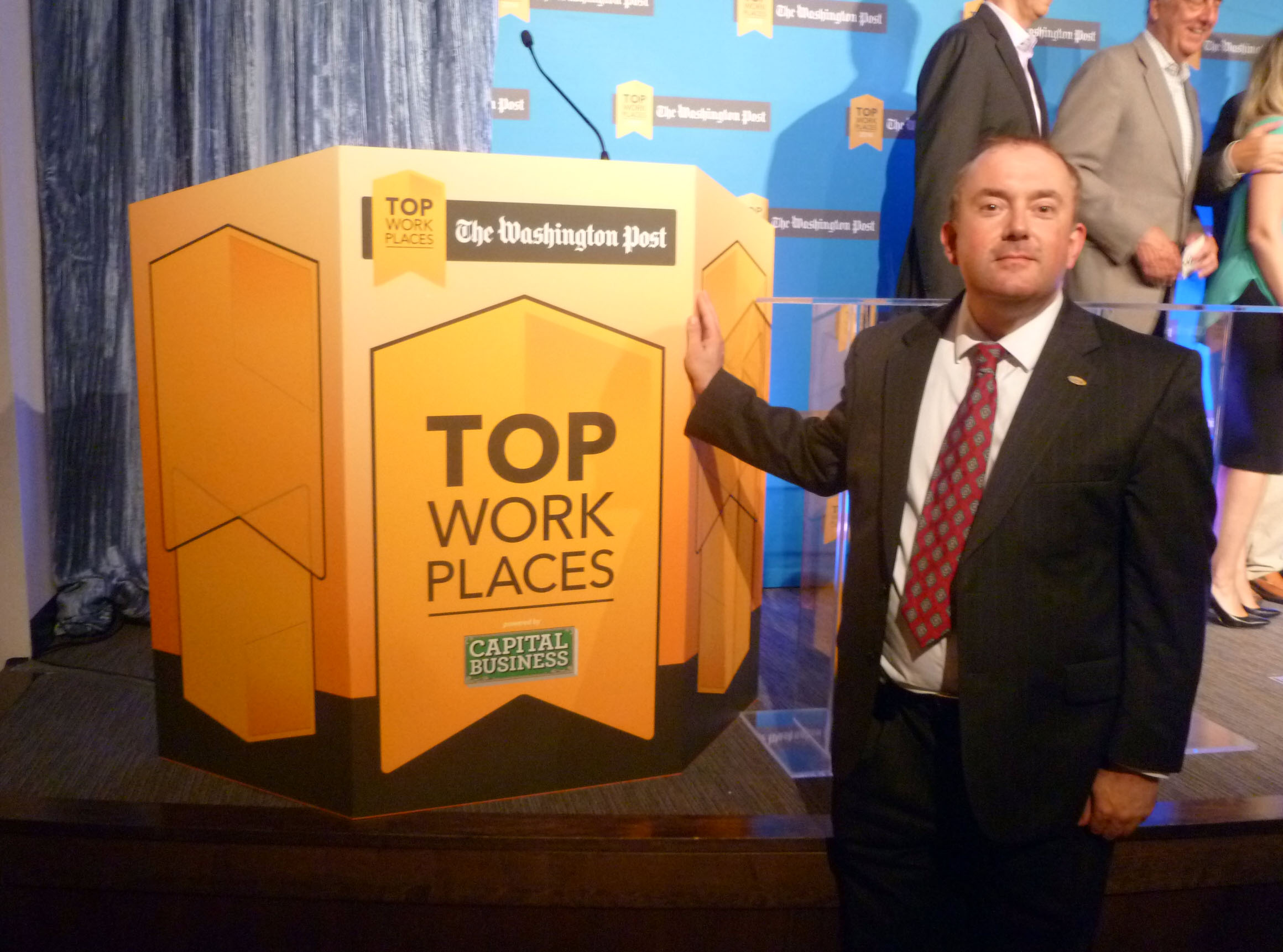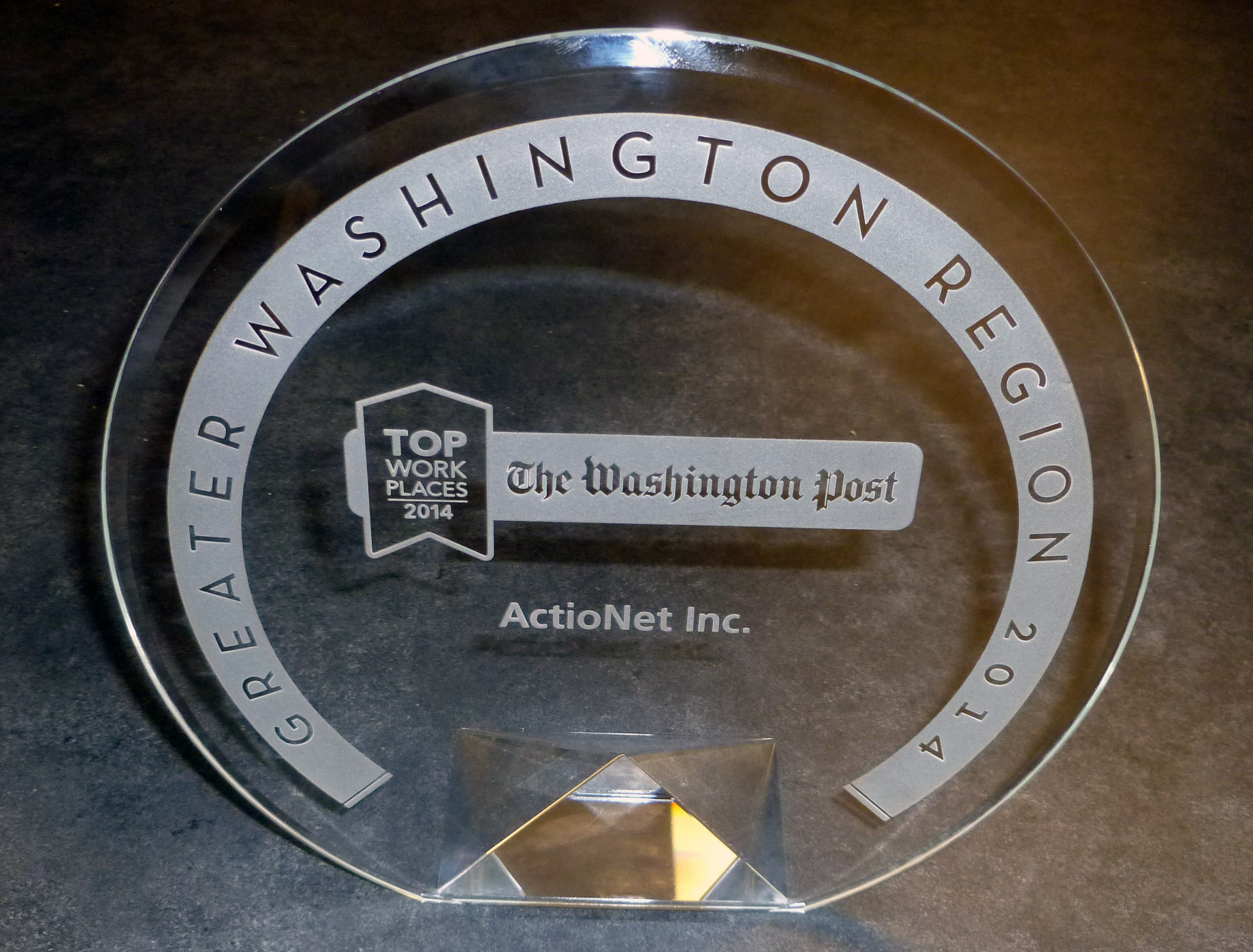 About ActioNet, Inc.
ActioNet, Inc., headquartered in Vienna, Virginia, is a CMMI-DEV Level 4 and CMMI-SVC Level 4, ISO 20000, ISO 27001, ISO 9001, HDI-certified, woman-owned IT Solutions Provider with strong qualifications and expertise in Cloud-based Solutions, Cyber Security and Agile Software Engineering. As a Mission-Focused, Client-Centric and ResultsDriven organization, ActioNet also follows the Project Management Institute (PMI) methodology as well as Information Technology Infrastructure Library (ITIL) standards. ActioNet has outstanding financial performance, as evidenced by our "Exceeds Customer Expectations" and the highest 5A1 Financial Rating from Dun & Bradstreet, a 92 out of 100 rating from Open Ratings, the 2014 National Capital Corporate Growth Award by the Association for Corporate Growth (ACG), and Washington Technology Top 100 2012-2019. ActioNet's human capital leadership is recognized by being designated one of the Best Workplaces for Commuters by the Fairfax County Department of Transportation (FCDOT) 2013-2017 and Washington Post Top Workplaces 2014- 2020. For more information, please visit our website at www.actionet.com
Contact:
Michelle Barnes, 703-204-0090 Ext. 102, [email protected]