ActioNet Hawaii Staff with the Coast Guard Cutter 756 in the Background
By Judith A.
On January 25, 2019, ActioNet Hawaii held their 9th Annual Winter Party at the Aloha Tower Market Place, Gordon Biersch Restaurant.  The Aloha Tower Marketplace is an absolutely perfect place to have an after-work business gathering or "Pau Hana" as we call it. Located in the center of Honolulu this location offers spectacular views of the city, Honolulu Harbor, and the base of the Coast Guard 14th District.  Awesome!
Known for its beautiful waterfront views, island music and its spirit of "Aloha," Gordon Biersch Honolulu is all about great fun, friends, pupus (appetizers) and music. We decided to change the venue with a casual after work event with employees and a few guests. The food was simply spectacular and the incredible camaraderie made it an even more memorable event!

ActioNet Hawaii Team in Gordon Biersch Restaurant
With the ActioNet Hawaii Winter Party being the perfect time to bring our employees together, we talked about how lucky we are to work in such a great place and for a great company. As the evening went on, the skies turned gray and a light rain fell.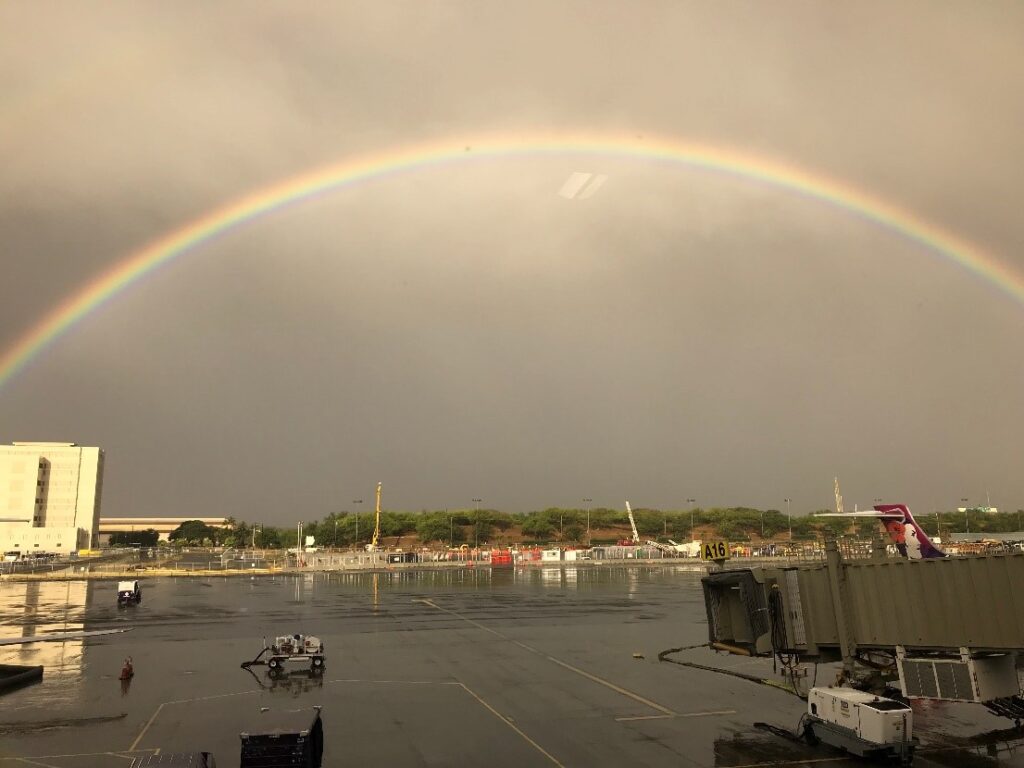 The Wonderful Evening Ended with a Beautiful Rainbow over Honolulu