Written by Eric C.
Cloud Based Solutions & Industry Leading Processes
We understand the pressures that Federal agencies face with budget constraints, rising customer expectations, and the ever-evolving and disruptive IT landscape. Our ActioNetDesk® IT service management experts use HDI and ITIL-based practices and industry leading solutions like BMC's Remedy ITSM solution or Remedyforce.com to tailor IT support, call center, and help desk services to reduce costs, increase efficiency, and improve customer satisfaction.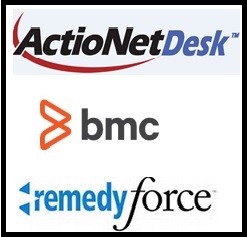 Increase Efficiency & Reduce Costs
We have have consolidated multiple Federal agency help desks into enterprise level Service Centers reducing overhead, centralizing IT processes, and reducing infrastructure by migrating ITSM tools to the Cloud. We work with each agency ensuring IT services are closely aligned to their mission and develop Tier 0 Self Help capabilities using BMC's Service Request Management solutions. This enables end users to search our expansive knowledge base to answer questions or request support or fulfillment of desktop or infrastructure needs.
Trusted Solution Partners
Our partner, BMC Software, has introduced My IT and Smart IT automating and providing a more efficient and user friendly way to engage IT support while reducing the cost and overhead of providing Tier 1 support. ActioNet offers these products as well as BMC's Remedy On-Demand and Remedyforce.com cloud based ITSM solution that reduces the Total Cost of Ownership for maintaining ITSM tools and systems.
Want to Learn More?
BMC will be hosting their Exchange Federal Conference that will be held in Washington, DC on March 19, 2015 at The Mayflower Renaissance Hotel. ActioNet will be co-sponsoring and attending this event. The conference is tailored to the Federal sector with presentations and demos of products and tools that can drive improvements in efficiency, innovation and service delivery in your IT organization. We encourage you to REGISTER for this conference and if you are interested in BMC products and ActioNet services, ActioNet would be more than happy to assist you by contacting [email protected].