ActioNeters in our Hawaii offices recently gathered for our annual Summer Picnic event
By Matthew S.
ActioNet Hawaii held our 2017 Summer Picnic at the beautiful Bellows Beach on the Island of Oahu. The weather ended up turning out to be great considering the week prior was looking pretty grim with the potential of a hurricane rolling through. Luckily, we were able to dodge that! Right before lunch, DPBU Asia Pacific Director, Gary M. welcomed everyone and introduced DPBU Vice President Ray B. as our special guest.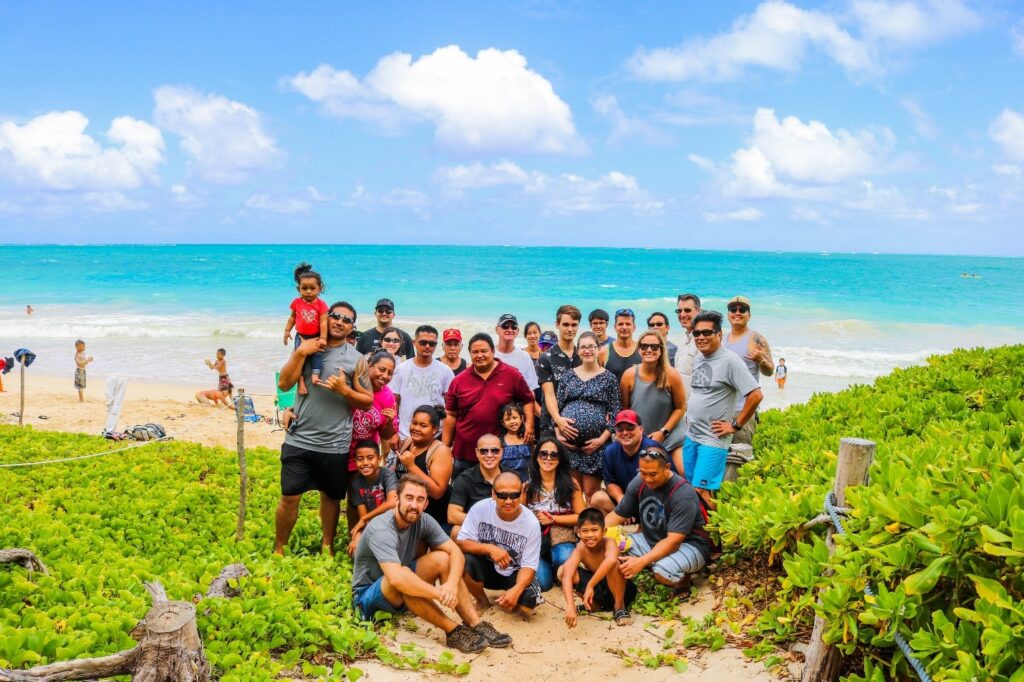 ActioNet Hawaii employees and their guests pose for a group photo
Employees and their guests were able to enjoy one of Hawaii's most beautiful beaches with some local "grindz" to feast on. The taste of the barbequed short ribs were the definition of perfection. Ray B was especially impressed with Squid Luau – a Hawaiian dish made of squid and luau leaves cooked in coconut leaves until tender. As lunch wrapped up, raffle prizes were given out and the beach was there to be enjoyed by all for the rest of the afternoon!

(Left) The swimming in the beautiful blue water at Bellows was definitely a highlight for many employees and their guests. (Right) Alan W., Pati M., and John A. work the grill as Rey P. and Gary M. wait patiently for some short ribs and hot dogs.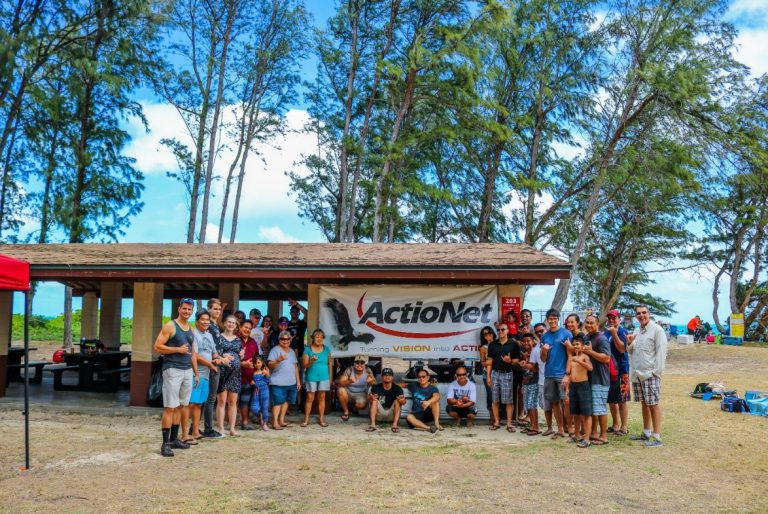 ActioNet party goers pose together for a photo during the picnic
After the celebration ActioNeters Kerry Y and Ray B present awards for outstanding performance.     

Misipati M (Left) and Arding K (right) with their Appreciation Awards

Donnell D (Left) and Edgar C (right) with their Appreciation Awards