Written By Brian F.
Montgomery, AL ActioNeters teamed up with a local service member from Baton Rouge, LA stationed at Maxwell AFB-Gunter Annex to support the August 2016 Louisiana Flood Relief Effort. Per ABC news, the death toll rose to 13 and 40,000 homes were affected, leaving 8,000 displaced citizens in shelter. The Flood was named the worst since Hurricane Sandy. Items donated ranged from diapers and formula to toiletries, clothing, and bed linens.
ActioNet's own Fightress A. coordinated the effort for building 884.  Her work resulted in this building providing the most donations of any on base. Fightress is the Configuration Manager on the DOD contract in Montgomery, Alabama.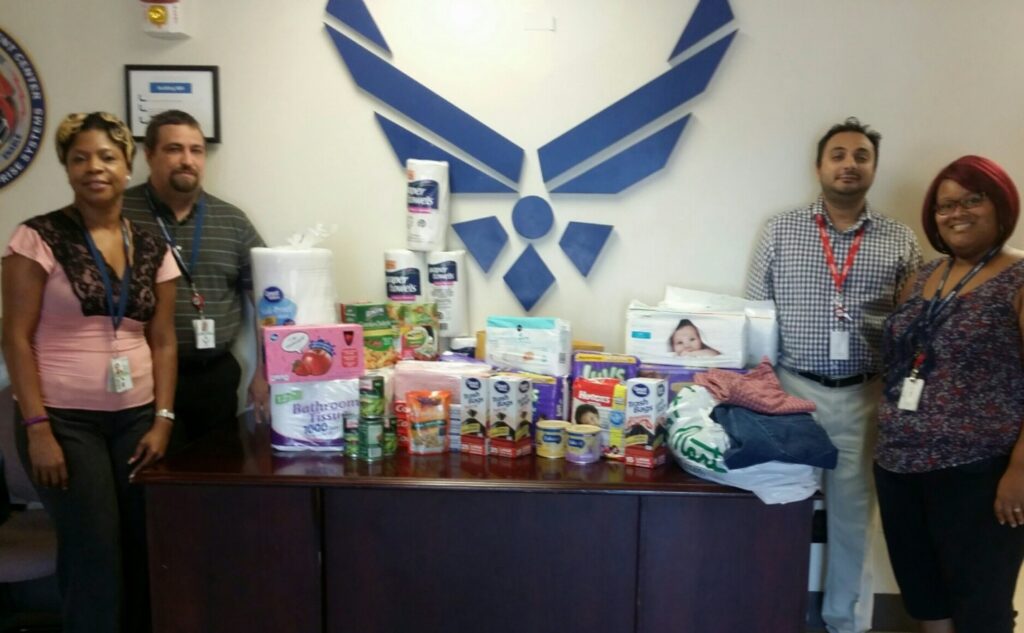 ActioNeters Left to Right: Kelita C., Brian F., Faisal M., and Fightress A.
ActioNet team members and others from the building contributed greatly to support this humanitarian effort.  The picture shown above shows the final load of collected items to be sent for delivery.