ActioNeters Worked Together to Collect Dozens of School Supplies for the Drew Model School Back-to-School Drive
By Mengie W.
It's amazing that summer slipped by before we know it. Even as the time flew by, we did not forget ActioNet's commitment to the community. As we do every year, ActioNet employees came through again with donations for our annual back-to-school supply drive.
This year our back-to-school drive targeted the Drew Model School in South Arlington, Virginia. This elementary school serves children and families all across Arlington county, but has a lower budget than other area schools. Additionally, a large number of the students come from low-income households.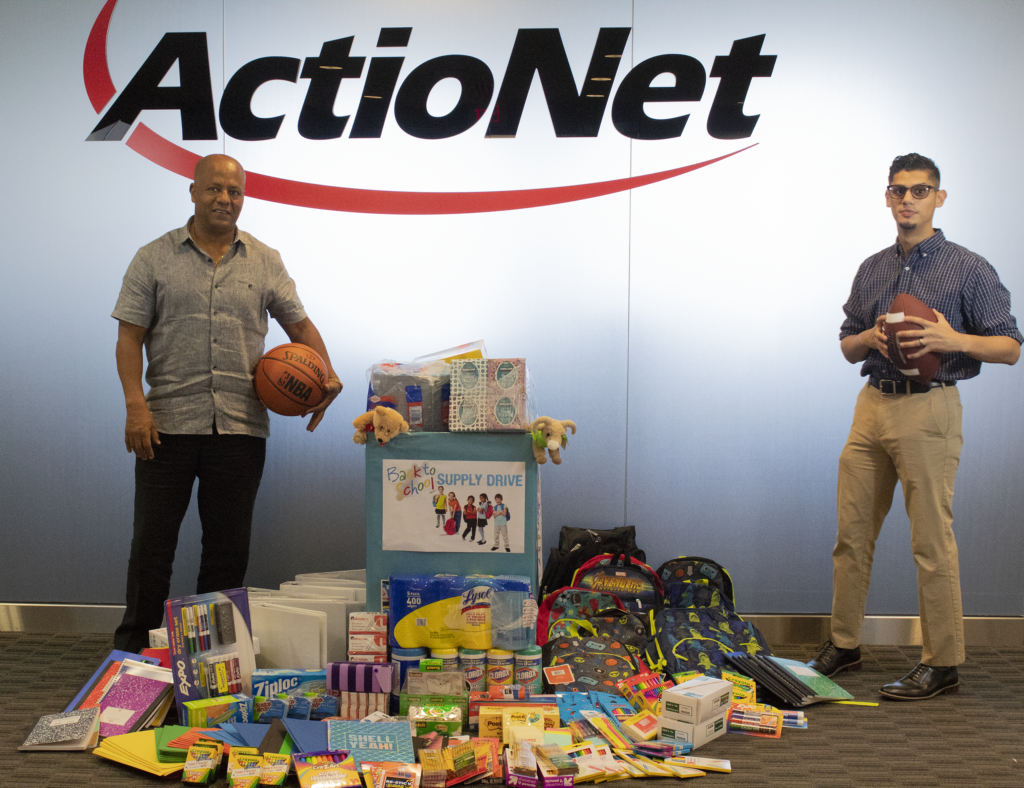 Mengie W. (left) and Jonathan D. (right) Stand with the Collection of 2018 Back-to-School Donations
ActioNeters know access to school supplies allow students to properly take notes, do homework, and study for tests, all of which are vital to a child's education. By joining together, we collected various items such as pencils, highlighters, dry erasers, glue sticks, folders, spiral notebooks, back packs, post it notes, and 3-ring binders for Drew Model students. We even chipped in to donate a football and basketball to support recess and gym classes!
At the end of our month-long donation period I was happy to help other ActioNeters sort and box up the supplies for collection by the Drew Model School. Some of us started playing with the sports equipment! Afterwards it was back to business as some of us helped the Vice Principal of the Drew Model School collect and transport the supplies. We were happy to see the donations being taken away for use in the upcoming school year.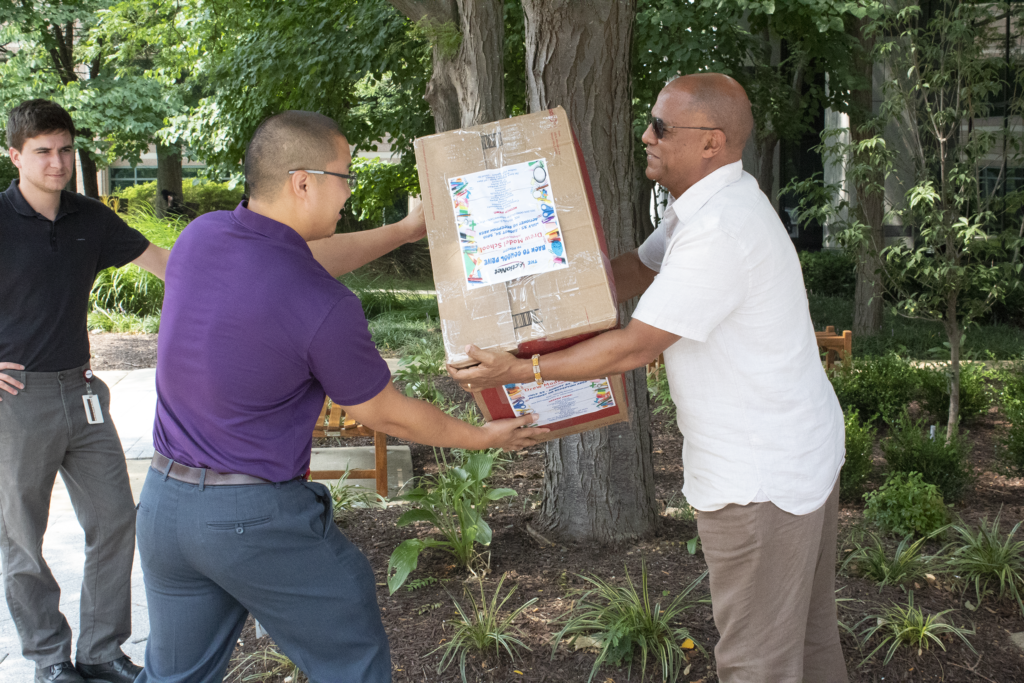 Andy P. (left), Dave C. (center), and Mengie W. (right) Work Together to Move the Supplies for Transport
We as ActioNeters firmly believe a shortage of school supplies should not prevent a child's education. That is why our generosity with our back-to-school drives comes in very handy during this time of the year and why we will continue to donate to students.

Dave C. (left) and Mengie W. (right) Took Time to Pose for Photos while Moving Boxes