By Monica O.
Camp Humphreys, Republic of Korea -more than 226 job seekers attended the USAG Humphreys quarterly job fair at the Morning Calm Conference Center on 22 October 2020 from 10 AM to 2 PM. Hosted by the Army Community Service Employment Readiness Program, the primary purpose of the event is to connect job seekers with employers on job opportunities available at Camp Humphreys.
ActioNet is proud to take part in the Semi-Annual Job Fair at Camp Humphreys. Department of Defense, civilians, family members, veterans, and transitioning military service members were able to network with us. Participating in this event enabled us to reach out and speak to our community with the intention of growing our amazing team of ActioNeters.
ActioNeters at the Camp Humphreys Career Fair
Our Project Manager and staff relayed current in-country and worldwide job opportunities during the event. The team also discussed company, vision, mission, and core values. Our strong partnership with Camp Humphreys Transition Center career advisors, counselors, and readiness coordinators is critical to the event success. We are always excited to participate and support our local community events and this was a great opportunity to bring the best talent to grow our ActioNet Family.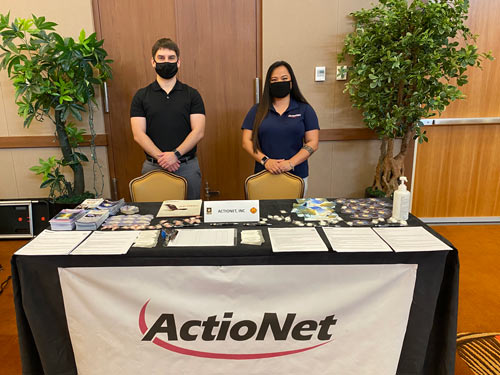 The next job fair will be held in February/March 2021 time frame and we are looking forward to it.
For any additional questions, please reach out to our Recruiting Department by e-mailing [email protected] and a member of the team will promptly respond.