Rachel S. – Baltimore, MD
Each holiday provides another opportunity to celebrate with our work family! The Holiday Brunch with ActioNet Health Services has been an event to remember the past several years – but this may have been the best yet! Thanks to the handful of volunteers who dedicate their time and efforts to bring cheer to their peers.
This year, instead of the normal potluck style party – we provided the option to either chip in money or bring a dish to the Holiday Brunch. An overwhelming amount of folks decided to pitch in and the volunteer team was able to plan a wonderful brunch menu including a Yogurt & Oatmeal Bar, Egg & Pancake Station, Bagels & fresh-cut fruit, juices, and some savory items. We also had a large assortment of other goodies from those that contributed, including donuts, mango pie, and casseroles! The CPC team contributed an Indian Breakfast consisting of Khaman Dhokla, Vada Pav, and Bread Pakora.
What's a party without some friendly competition? First and second place awards were handmade by Lisa C. and were a hit! The winners were:
Ugly Sweater: 1st Place – Kelsey R. & 2nd Place – Rachel S.
Cookie Bake-off: 1st Place – Aparna S. & 2nd Place tie – Melanie R. Chantell R.
Cube Décor: 1st Place – CPC team & 2nd Place – Dev Core Team
In this season of giving, leftovers from the party were donated to Helping Up Mission, a Baltimore shelter & recovery program. The bagels & croissants were delivered that day of so they could be enjoyed while still fresh. The next day, the remainder of the perishable & pantry items were delivered and received with overflowing gratitude.
We look forward to new opportunities to give back to our community in the New Year. Happy Holidays to all!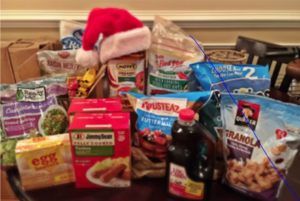 (Pictured: Some of the items donated to Helping Up Mission)
About Helping Up Mission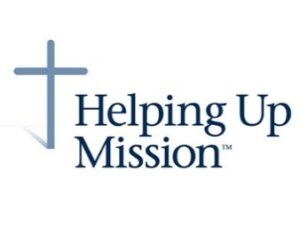 We are leading the fight against addiction, poverty, and homelessness in Greater Baltimore. If someone you know needs help, please visit our Get Help page.