Written by Gerald G.
It's already February…how are YOU doing on your New Year's resolutions?  ActioNet team members in Hawaii are warming up their legs for the 31st Annual Great Aloha Run on February 16, 2015!  The 8.1 mile course starts at Aloha Tower in downtown Honolulu, winds its way along the historic Honolulu Harbor, continues down Nimitz Highway then  Kamehameha Highway and on to Aloha Stadium.  From its inception in 1985 to present day, each year the Great Aloha Run has more than 22,000 entrants and has donated more than $10.6 million to 150 organizations and the Military.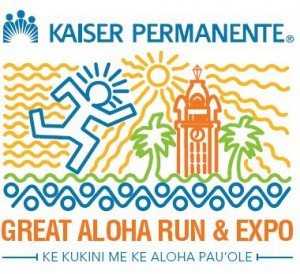 ActioNeters each have different reasons to make the eight mile trek.  Great Aloha Run veteran Michael Higa and his wife participate each year to train for the Honolulu Marathon in December.  Joel Baldoria, Craig Swanson and other employees from our HRSOC contract are attempting their first run in a group effort to live a healthier life by staying fit.
ActioNet Hawaii is proud to support and participate in the 31st Annual Great Aloha Run.  If you are visiting The Islands, E Komo Mai (Welcome)!  Come join us!!