By Michelle B
On Friday, June 16, 2017, ActioNet held a "Guess Who Is that Baby" contest during its June monthly birthday cake and ice cream celebration.   At ActioNet, we Work Hard, Play Hard and Live Healthy. 
 The aim of a fun office is to include everyone and make staff feel comfortable at work. The more we know each other, the better we work together as a team. Participants in the Guess Who Is That Baby contest submitted a baby picture of themselves to one person who kept track of who was who. The pictures were copied and then posted on a display board in which everyone had the morning to make their official guesses. During the monthly birthday celebration, ballots were collected and tallied. The winner (most correct guesses) won a gift card to Cold Stone Creamery.  Congratulations to Crystal T, Sheryl S & Tyreace R for Perfect Scoring Guess Who Is That Baby Contest!
 During the week leading up to the contest, email teasers containing photo submissions were sent to employees.  Employees were seen with their heads together smiling, joking and discussing their guesses.  The goal of the event was to make the office fun and exciting.  Goal Achieved! Exit comments were "this was great fun".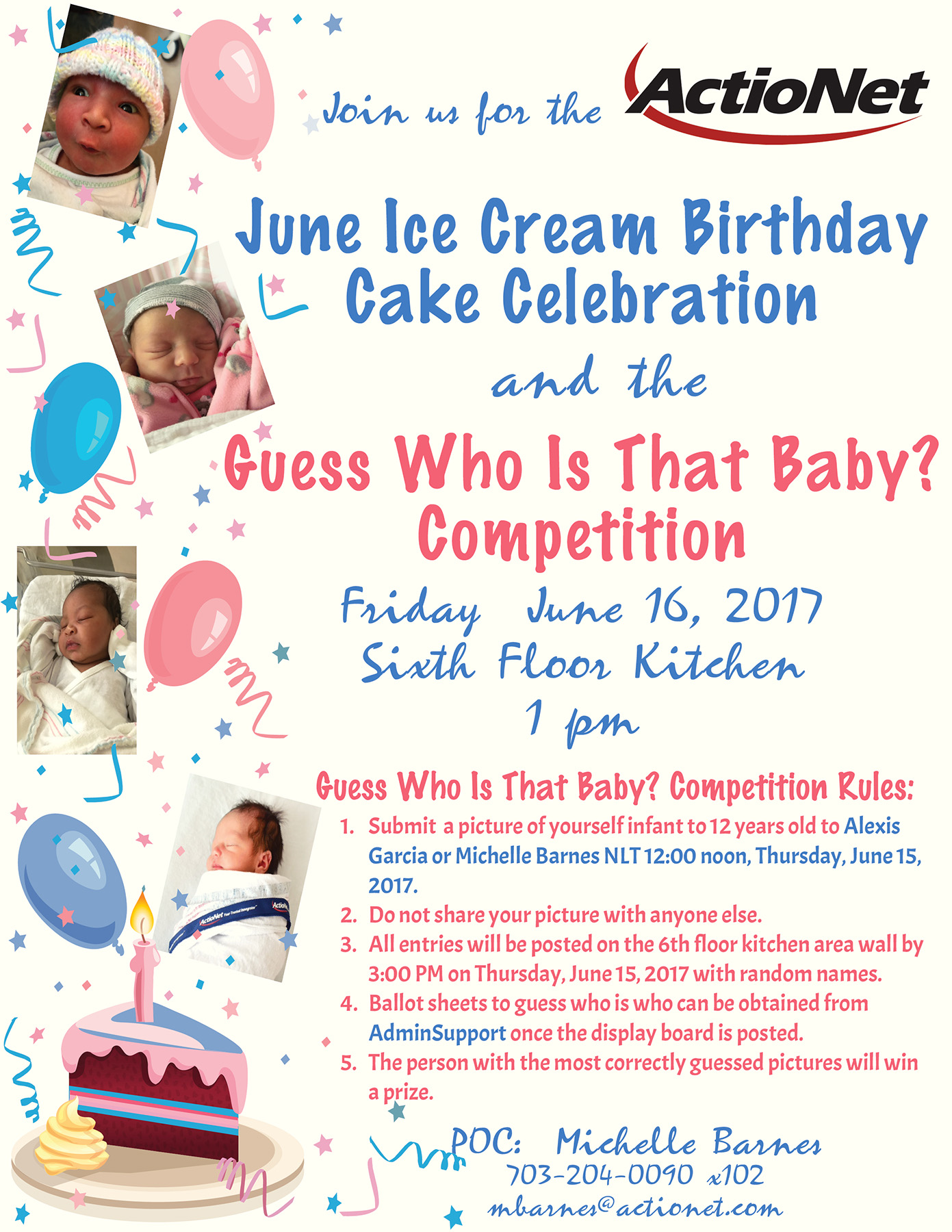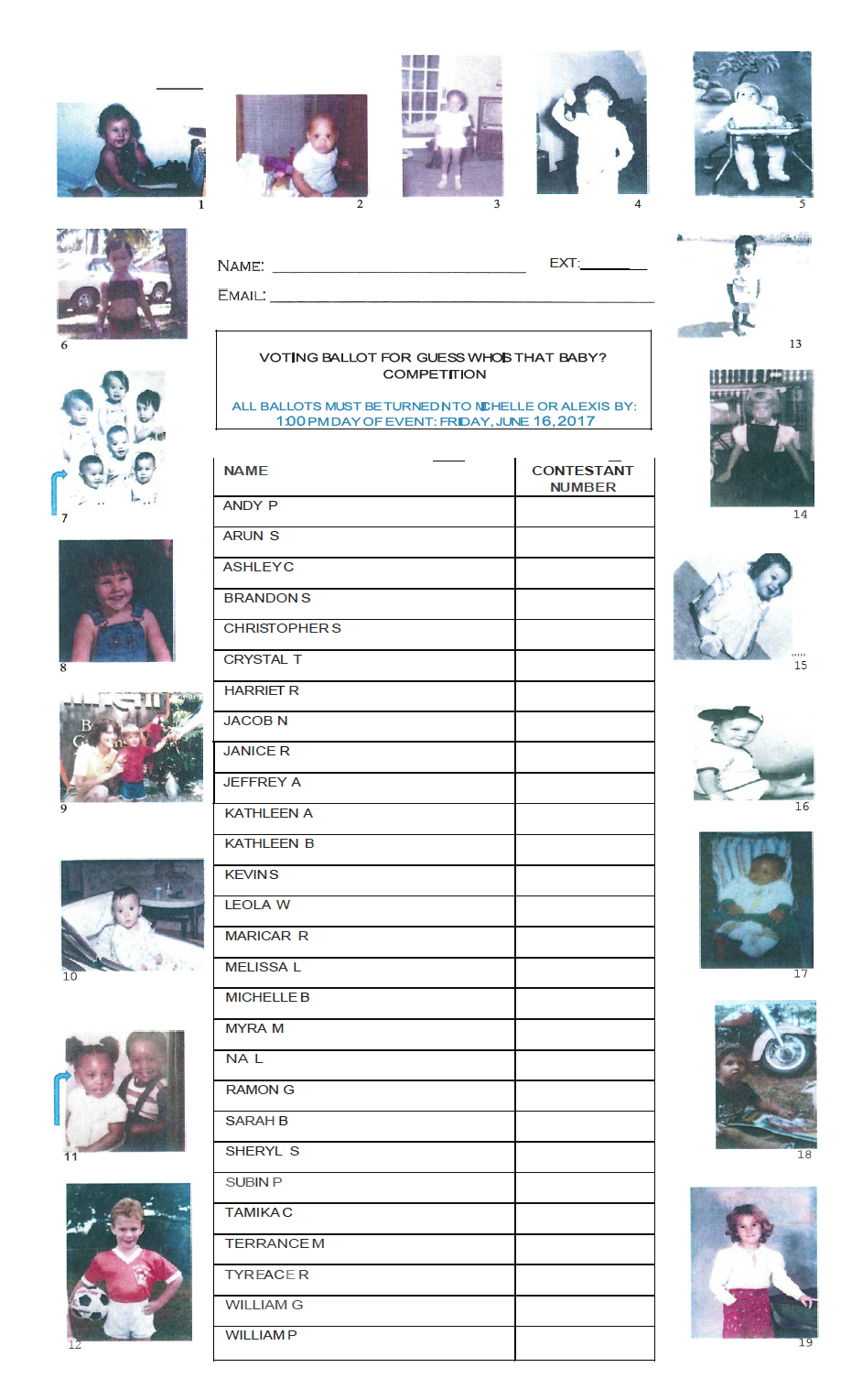 Spoiler Alert:  You will find more names than pictures on the ballot.  Happy Guessing!!!!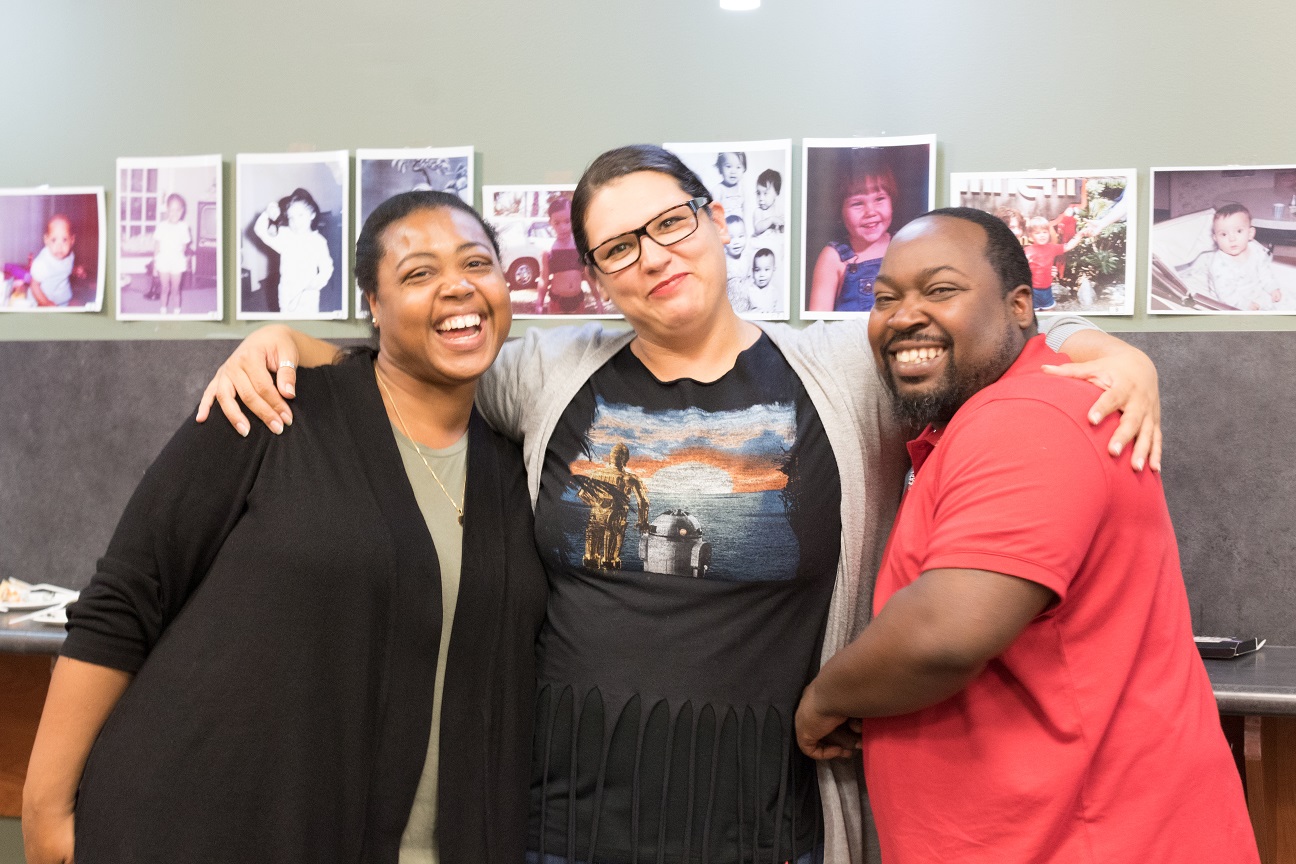 Meet our Guess Who Is That Baby Winners:  Crystal T, Sheryl S & Tyreace R