By Karen T.
The 2022 Lunar New Year starts on February 1. It is the year of the Tiger who brings leadership, strength and, with the water element, carries a great sense of justice, sociability, and openness to new experiences. 2022 will be a great year of enthusiasm and dynamism, of giving our best and preparing for positive changes.

It is traditional, during the Lunar New Year, for employers to give employees Lucky Money in red envelopes, called Hung Bao, as a wish of good fortune. The envelopes are often elegant and fancy with embossed gold designs symbols of luck and happiness on a rich red background.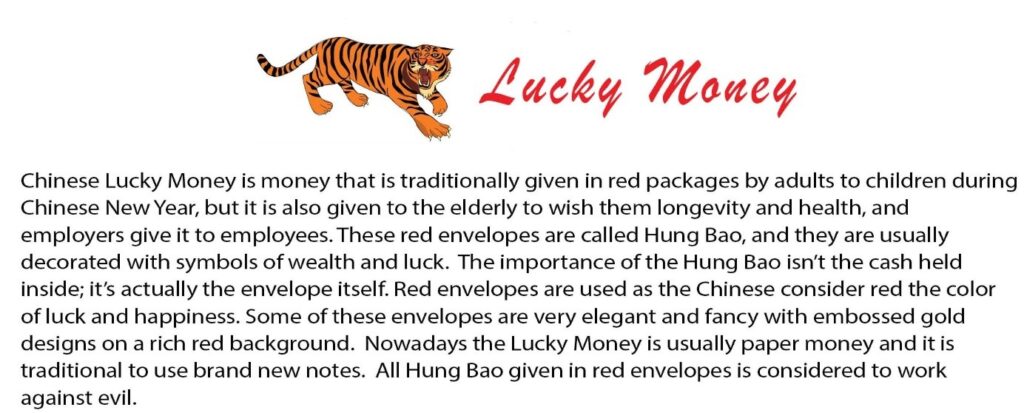 Wishing that the New Year of the Tiger brings all ActioNeters, health, happiness and good fortune!
ActioNeters with their Lucky Money