By Dee C.
For twenty years, the DC metro area has acknowledged health and sustainability with annual Bike to Work Day. Each year thousands of workers would gather to bike together to their offices. Their convoys made quite the sight for onlookers and a positive impact on the daily commute. Crowds were drawn to learn more about the cause and benefits of biking to work.
The COVID-19 pandemic has turned this highly social event on its head. How can Bike to Work Day survive without large bike convoys, pit stops, and in-office work? While signature bike convoys will not be making a return this year, pit stops and bike buddies are the answer to Bike to Work Day 2021.
Commuting to Pit Stops
Bike to Work Day 2021 isn't limited to those commuting to the office. Employees working from home can also participate by biking to their local pit stop location. Pit stops are participating locations in DC, Maryland, Virginia where bikers can commute to for free gifts and event activities. The first 15,000 participants to register for Bike to Work Day will receive a free t-shirt for their journey!
Bikers are encouraged to bike to their pit stop to receive their t-shirt and speak with other event attendees before returning to work.
Finding a Bike Buddy
Biking is always better with a buddy. While convoys of dozen bicyclists are not encouraged, bikers are welcome to partner up on their own. Ask a family member, friend, or someone else within your quarantine circle if they would like to bike with you this May 21st.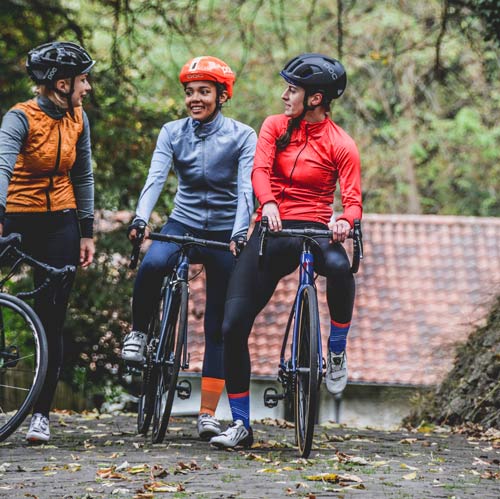 Biking with a friend or relative can be a great way to spice up your ride
Alternatively, riders can network with other bikers to find a riding buddy for the day. Event organizers recommend the Washington Area Bike Forum to schedule rides with other area participants.
Riding into the Future
Bike to Work Day is always meant to bring future opportunities. The hope is participating will spark more people to start commuting to work, school, and anywhere else they need to go!
At ActioNet we encourage our employees to join in on the fun this Bike to Work Day. We have already had employees sign up for the festivities.
Sign up for Bike to Work Day now to make a difference in your health and our environment. You might even get a free t-shirt!