By Reuben M.
Remember when moving data into the cloud was a radical idea? Those days are long gone.
Forbes estimates that 83% of all enterprise workloads will be performed in the cloud by the end of 2020, a remarkable shift in an already rapidly changing digital landscape.
Yet the market is increasingly moving beyond single cloud instances into a multi-cloud environment. Companies are leveraging a strategy of running applications and testing out new capabilities in multiple clouds simultaneously, and often with a mixture of both public, private, and hybrid cloud instances. Whereas 90% of companies have invested in at least one type of cloud service provider, the numbers moving to multi-cloud solutions are skyrocketing. In 2018, Forrester Research estimated that 62% of public cloud adopters were using two or more different cloud providers. Gartner predicts that "by 2021, over 75% of midsize and large organizations will have adopted a multi-cloud and /or hybrid IT strategy." Additionally, companies innovating on applications development and testing often use five private or public cloud environments.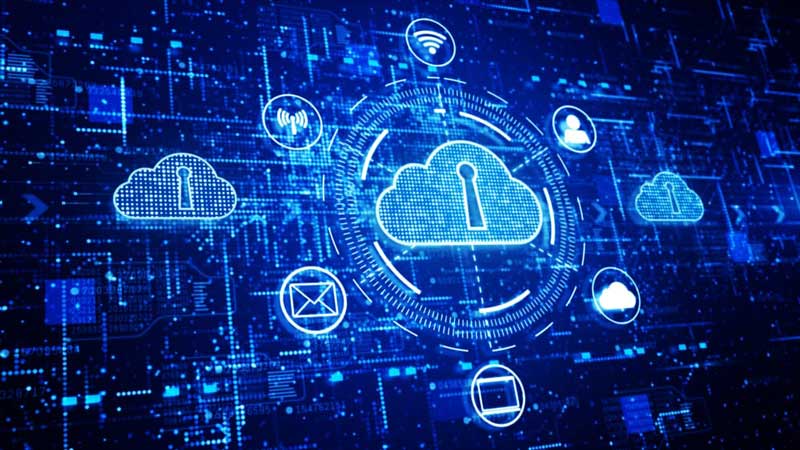 But transitioning to a multi-cloud strategy is not without risk. Common missteps include moving to a multi-cloud environment without a sound business reason and the proper cybersecurity posture in place. Gartner explains, "For an enterprise using cloud services across multiple geographies, finding just one public cloud infrastructure provider to meet its needs is a struggle. In organizations like this, the decision to use a multi-cloud strategy is clear."
Of all current risks (including those associated with cost and chargeback complexities), security has quickly jumped to the top of major concerns expressed by IT professionals across the world. In fact, approximately 66% of technology leaders stated that security is their number one concern when considering moving workloads into the cloud, an issue amplified when considering the increased involution associated with a strategy dependent on multiple heterogeneous cloud service providers (CSPs). With the average cost of a data breach now at $8 million (estimated at around $75 per compromised record), the stakes are simply too high to not have a robust, end-to-end cloud strategy.
This is where ActioNet's Cyber team brings years of in-depth knowledge to each unique cloud mission engagement. Our Security Architecture and Engineering team leverages our technology-agnostic process to work across lines of infrastructure and enterprise boundaries to develop a concise architectural and engineering roadmap tailored to your environment. We then evaluate, select, and customize the cloud cyber solution to your unique mission requirements.
We also bring proven cloud managed service solutions which help clients make more informed decisions around governance, risk, and compliance in any cloud environment while delivering an industry standard FedRAMP compliant solution.
Ensuring a strong multi-cloud strategy is in place and having appropriate governance controls is critical. ActioNet's Security Architecture and Engineering team combined with our holistic managed services solutions provide robust options for organizations to effectively lower their threat profile while having greater confidence in the privacy and security of their multi-cloud environment.