By Reuben M.
ActioNet is excited to announce our recent successful milestone of achieving Premier Partner status with ServiceNow! ActioNet and ServiceNow continue our long-standing strategic partnership providing implementation, process re-engineering, development, engagement management, testing, training and hosting services on the ServiceNow Platform to our Federal clients on a secure FedRAMP High platform. To achieve Premier level, ActioNet follows ServiceNow's Partner Segmentation Framework which hones in on the 4 Cs – capacity, competency, customer success, and capability – to provide our clients with world-class solutions on the ServiceNow platform.
Ashley Chen, ActioNet's Chairman and CEO, looks forward to the new opportunities this partnership will bring in 2021 and beyond. "Achieving ServiceNow Premier status is an important milestone in our corporate innovation journey. This demonstrates our commitment to this strategic partnership as well as the dedication of our entire team to continue turning Vision into Action by working with our clients to solve their toughest mission challenges with leading digital transformation solutions."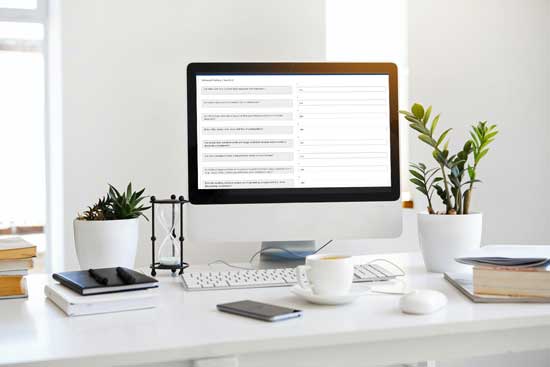 ActioNet's delivery framework incorporates Agile, Customer Experience focus, and ServiceNow best practices to enable Federal agencies to complete work efficiently
ActioNet maintains a mature ServiceNow cloud and DevSecOps practice as part of our ActioNet Innovation Center framework. We are the provider of choice with an excellent track record implementing ITSM solutions and providing support to Federal missions on the ServiceNow platform spanning nearly half a million users at numerous agencies including the National Oceanic Atmospheric Administration, Army National Guard, and Department of Energy. We bring specialized modernization, transformation, and automation of multiple Federal IT and Mission related business processes onto ServiceNow's IT Service Management, Operations Management, Business Management, Human Resources, Security Operations and App Engine Custom Scoped Applications leveraging their low-code feature rich platform.
Additionally, ServiceNow serves as the foundation for the ActioNow Service Center Portal – the modern self-service ITSM platform being rolled out to all ActioNet employees in 2021. ActioNow will rollout as the one-stop, centralized support portal of IT and back office products and services with a comprehensive service catalogue to connect users to key functions needed and dashboards to track and manage overall status and performance. Future phases are planned to incorporate other vital employee functions including Human Resources, IT Business and Financial Management, and IT Operations Management.
The ServiceNow platform is a multi-instance cloud infrastructure that is unparalleled in advanced high availability, "day one" compliance, and complete data security. Implementing Federal IT and Mission applications on the ServiceNow Platform enables all metrics, tasks, services, assets, people, locations, data, and information to be created, processed, viewed, reported, and stored together. This creates a single system of record and engagement for any Federal enterprise and reduces IT footprint, improves security, lowers cost, and improves getting work done more efficiently. All applications leverage a common workflow engine to bring together people and automated processes. This allows work to flow seamlessly across all domain areas within an enterprise – automating tasks, "consumerizing" the service experience, and helping people work better and smarter from anywhere and from any device.
ActioNet's delivery framework incorporates Agile, Customer Experience focus, and ServiceNow best practices to enable Federal agencies to complete work efficiently on the ServiceNow platform saving time, money, and ensuring their mission is accomplished. Our culture is based on our commitment to our clients, people, and growth. We remain laser focused on delivering the highest quality solutions leveraging industry best practices, as evidenced by our having achieved – and maintained – the CMMI-DEV Maturity Level 4, CMMI-SVC Maturity Level 4, ISO 9001, ISO 20000 and ISO 27001 certifications.