By Jeff A.
Long before the current COVID-19 paradigm shift in how and where people work, the two dominant technology trends were Internet of Things (IoT) and Artificial Intelligence (AI). These technologies evolved rapidly from the conceptual stage and fueled the current focus on Digital Transformation and Industrial Automation with companies such as Amazon and Tesla achieving unprecedented market capitalization. AI and Machine Learning (ML) have been combined to make devices more secure and have dramatically increased IoT initiatives leveraging AI and ML. We have all seen a proliferation of smart wireless gadgets that track health parameters and real life simulations that feature Augmented Reality and Virtual Reality that connect to your systems and respond to various scenarios based on Big Data collection and ingestion. Future platforms are going to enable intelligent devices and leverage 5G communication technology, creating the need for next generation applications based on AI and ML.
Increased 5G Adoption
In 2022 and beyond, 5G adoption is projected to outpace 4G. The 5G infrastructure will provide the high speed highway for intelligent, hyper-connected environments with improved reliability and low latency fueling many new applications and use cases. The initial 5G deployments include smartphones and devices with increased reliance on the semiconductor industry, which is currently challenged to keep us with the ever rising demand. These next generation mobile devices riding on the faster 5G networks will provide unprecedented capabilities and choices for consumers and accelerate growth in the medical industry, sports and entertainment and broader research and development capabilities.
"The 5G infrastructure will provide the high speed highway for intelligent, hyper-connected environments with improved reliability and low latency"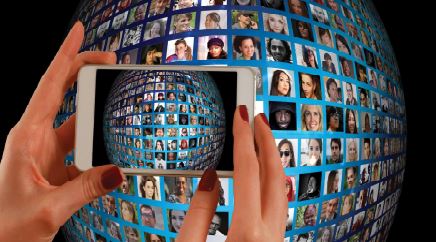 Meeting the Inherent Security Challenges
Cyber-crime has increased dramatically as working from home has become a gateway to new forms of data theft. Cybercriminals attempting to access corporate data and customer details are not the only threat to businesses today. Individuals working remotely are becoming potential attack vectors in Corporate IT Security Systems. Cybersecurity risk management has created an increased focus on privacy laws and physical system security with a focus on preventing ransomware attacks on both consumers and corporate intellectual property. Cybersecurity technology when combined with AI and ML tools is being deployed to address issues such as contactless travel. Remote identity verification via smartphones, digital passports, and electronic travel authentication using layers of AI security will enable seamless touchless travel. A major trend is Zero Trust, which increases the use of digital identity proofing tools to verify employee remote logins and devices and giving the remote workforce the least privileged access with the minimum permissions they need to perform their duties.
Increased Investment in Technologies for Remote Work
As an immediate response to the COVID-19 pandemic, organizations across the world rushed to enable the ability to work from home and adoption of a hybrid work environment. Technology leaders leverage Continuous Innovation to achieve Continuous Business Value and support employee productivity using technology designed specifically for hybrid/remote work. Mobile devices increasingly charge faster and last longer for continuity of activity with a hands-free and touchless experience. AI and connected device advancements will further fuel these trends.
Summary
Current IoT systems were created to react and respond after an event has happened. AI and IOT provides the ability to create proactive tools that can analyze and detect events, providing predictive actions that can improve Customer Experience (CX) and become more seamless. The future lies in its convergence, embedding AI and IoT in core processes allowing individuals and companies to get smarter in near real-time. Scaling AI across an Enterprise's operations will require data platforms where data is trusted, consistent, secured and ready to use in real-time, representing an evolution toward modern "Business Data Fabric Architectures". This will affect every industry in 2022 and beyond.