By Gary M.

The 2017 AFCEA TechNet Asia-Pacific Conference and Expo will be held in Honolulu, Hawaii at the Hilton Hawaiian Village Waikiki October 31 – November 2, 2017! This year's theme is "Cyber Operations for Mission Assurance and Resiliency". ActioNet is proud to be a participant and will be at Booth 226.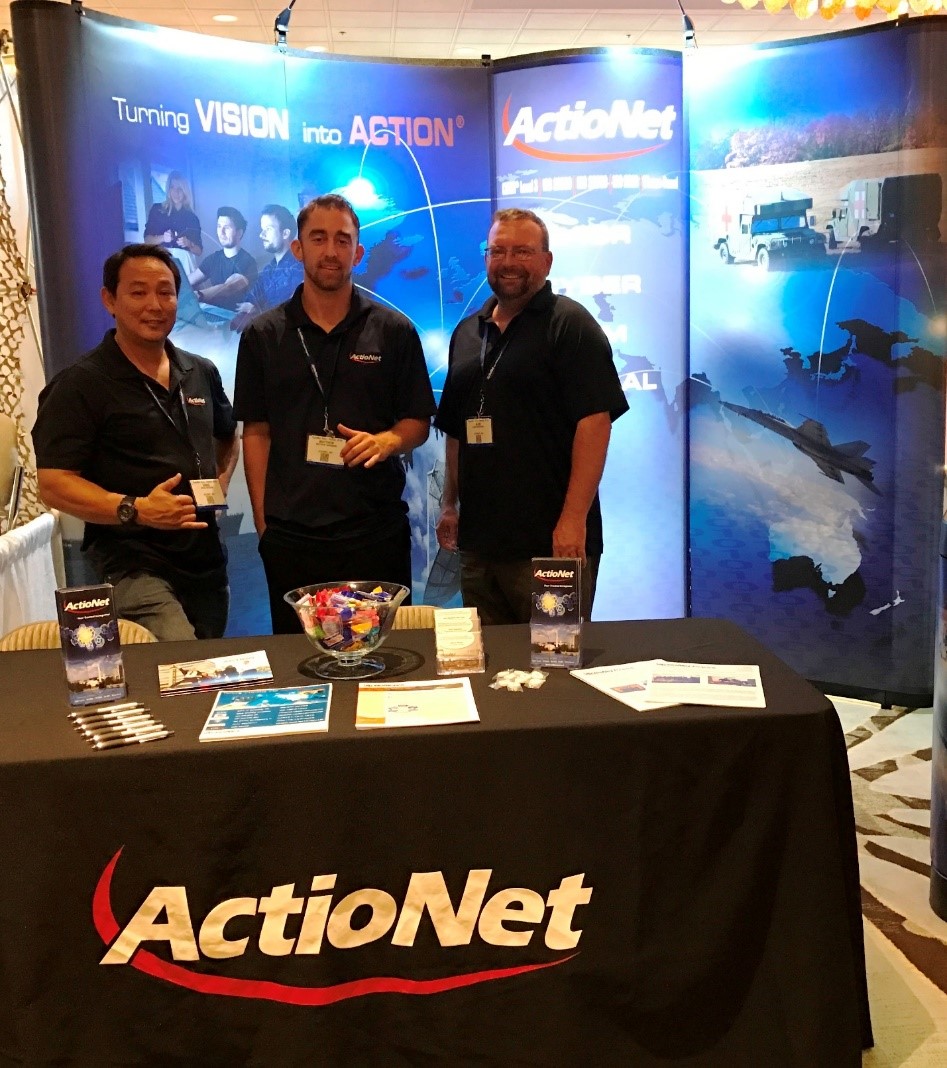 Pictured: Craig K., Matt S., Alan W at AFCEA TechNet Asia-Pacific 2016.
TechNet Asia-Pacific, now in its 32nd year, is co-sponsored by AFCEA International and AFCEA Hawaii. It is the largest event in the Pacific Rim focusing on regional defense issues. The agenda includes keynote speakers, panel moderators and panelists discussing defense policies and challenges in the Asia-Pacific region and their relevance to both Industry and Government.  Industry exhibitors demonstrate products and solutions to meet the Services' requirements and needs. Connect with over 2,000 top level decision makers in the Pacific Rim Military Community Reach commanders of the U.S. Navy, Air Force, Marine Corps, Coast Guard and other top federal, state and local government officials in the Asia-Pacific region.
The Armed Forces Communications and Electronics Association (AFCEA) is one of the world's premier Communications, Electronics, and Information Technology Professional Societies. AFCEA is a member-based, non-profit international organization that has helped members advance information technology, communications and electronics capabilities since 1946. The association has 31,862 individual members, 151 chapters and 1,592 corporate members.