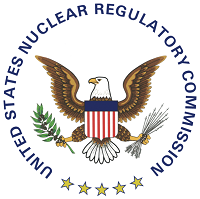 ActioNet Awarded a Blanket Purchase Agreement (BPA) for the Nuclear Regulatory Commission's (NRC) Global Infrastructure and Development Acquisition (GLINDA)
Vienna, VA
"ActioNet continues to demonstrate its commitment to the Energy sector with this large business BPA award in support of the NRC. We look forward to further enabling NRC's mission activities as it provides critical oversight of the Nation's nuclear power reactors," stated Mike Genebach, ActioNet's SVP and Chief Strategy Officer (CSO). Mr. Genebach also noted that "the company's transition from a small firm to a large business was a direct result of focusing our attention on the mission priorities of our customers."
NRC's GLINDA BPA includes six total awardees, two of which are small businesses. The BPA has a 6-year period of performance and an estimated value of $679 million. The BPA provides the NRC with a wide range of IT infrastructure and application maintenance and operations services.
About NRC
The NRC, headed by a five-member Commission, focuses its regulatory activities on reactor safety oversight and reactor license renewal of existing plants, materials safety oversight and materials licensing for a variety of purposes, and waste management of both high-level waste and low-level waste. In addition, the NRC evaluates new applications for nuclear plants and power reactors.
About ActioNet, Inc.
ActioNet, Inc., headquartered in Vienna, Virginia, is a CMMI-DEV Level 4 and CMMI-SVC Level 4, ISO 20000, ISO 27001, ISO 9001, HDI-certified, woman-owned IT Engineering Services Firm with strong qualifications and expertise in Cloud-based Solutions, Cyber Security and Agile Software Engineering. As a Mission-Focused, Client-Centric and Results-Driven organization, ActioNet also follows the Project Management Institute (PMI) methodology as well as Information Technology Infrastructure Library (ITIL) standards. ActioNet has outstanding financial performance, as evidenced by our "Exceeds Customer Expectations" and the highest 5A1 Financial Rating from Dun & Bradstreet, a 92 out of 100 rating from Open Ratings, the 2014 National Capital Corporate Growth Award by the Association for Corporate Growth (ACG), and Washington Technology Top 100 2013-2016. ActioNet's human capital leadership is recognized by being designated one of the Best Workplaces for Commuters by the Fairfax County Department of Transportation (FCDOT) 2013-2016 and Washington Post Top Workplaces 2014-2016.
For more information, please visit our web site at www.actionet.com
Contact:
Michelle Barnes, 703-204-0090 Ext. 102, [email protected]