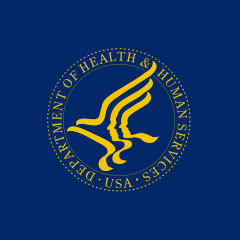 SPARC is a ten year, $25 billion, Indefinite Delivery, Indefinite Quantity (IDIQ) contract awarded by the Department of Health and Human Services (HHS). As a large business awardee, ActioNet will compete for task orders offering a variety of information technology professional services to ALL operating divisions within HHS. SPARC is managed by HHS' Centers for Medicare & Medicaid Services (CMS). The types of services available through the SPARC is broad and includes:
Requirements Services
Design Services
Development Services
Test Services
Security Control Assessment Services
Independent Verification and Validation Services
Maintenance Services
General Support and Business Operations Services
Data Request Services
"ActioNet's transformation to a large business is now complete and is looking forward to continuing our partnership with HHS' operating divisions and bringing to SPARC our solution engineering success in previous full and open competitions, where we successfully competed among the largest organizations in our industry," said David K. Collignon, Vice President for Health Services.
About ActioNet, Inc.
ActioNet, Inc., headquartered in Vienna, Virginia, is a CMMI-DEV Level 4 and CMMI-SVC Level 4, ISO 20000, ISO 27001, ISO 9001, HDI-certified, woman-owned IT Engineering Services Firm with strong qualifications and expertise in Cloud-based Solutions, Cyber Security and Agile Software Engineering. As a Mission-Focused, Client-Centric and Results-Driven organization, ActioNet also follows the Project Management Institute (PMI) methodology as well as Information Technology Infrastructure Library (ITIL) standards. ActioNet has outstanding financial performance, as evidenced by our "Exceeds Customer Expectations" and the highest 5A1 Financial Rating from Dun & Bradstreet, a 92 out of 100 rating from Open Ratings, the 2014 National Capital Corporate Growth Award by the Association for Corporate Growth (ACG), and Washington Technology Top 100 2013-2016. ActioNet's human capital leadership is recognized by being designated one of the Best Workplaces for Commuters℠ by the Fairfax County Department of Transportation (FCDOT) 2013-2016 and Washington Post Top Workplaces 2014-2016.
For more information, please visit our web site at www.actionet.com
Contact:
Michelle Barnes, 703-204-0090 Ext. 102, [email protected]