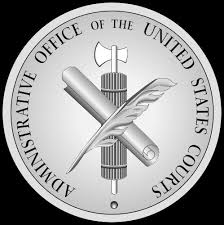 Vienna, VA – June 16, 2016
ActioNet, Inc. has been awarded a Sub-task order to support the Administrative Office of the United States Courts (AO) with software development, automated testing, and infrastructure support. ActioNet will modernize their Testing procedures and Release Management processes, introducing innovative solutions that will help push the AO to the forefront of integrated development support services.
"Using what we have learned through our successful transition to a large business, ActioNet is eager to leverage the capabilities, best practices, and efficiencies that we have developed in other markets within the AO and throughout the federal government", explained Gabe Osiier, ActioNet's Executive Director of National Security. "ActioNet will implement an innovative Agile Release Management approach that focuses on the entire integration and deployment ecosystem."
About The Administrative Office of the United States Court
Created in 1939, the AO serves the federal Judiciary in carrying out its constitutional mission to provide equal justice under law. The AO is the central support entity for the Judicial Branch. It provides a wide range of administrative, legal, financial, management, program, and information technology services to the federal courts. The AO provides support and staff counsel to the Judicial Conference of the United States and its committees, and implements and executes Judicial Conference policies, as well as applicable federal statutes and regulations. The AO facilitates communications within the Judiciary and with Congress, the Executive Branch, and the public on behalf of the Judiciary.
The agency is a unique entity in government. Neither the Executive Branch nor the Legislative Branch has any one comparable organization that provides the broad range of services and functions that the Administrative Office does for the Judicial Branch. The agency's lawyers, public administrators, accountants, systems engineers, analysts, architects, statisticians, and other staff provide a long list of professional services to meet the needs of judges and the more than 32,000 Judiciary employees working in more than 800 locations nationwide.
About ActioNet, Inc.
ActioNet, Inc., headquartered in Vienna, Virginia, is a CMMI-DEV Level 4 and CMMI-SVC Level 4, ISO 20000, ISO 27001, ISO 9001, HDI-certified, woman-owned IT Engineering Services Firm with strong qualifications and expertise in Cloud-based Solutions, Cyber Security and Agile Software Engineering. As a Mission-Focused, Client-Centric and Results-Driven organization, ActioNet also follows the Project Management Institute (PMI) methodology as well as Information Technology Infrastructure Library (ITIL) standards. ActioNet has outstanding financial performance, as evidenced by our "Exceeds Customer Expectations" and the highest 5A1 Financial Rating from Dun & Bradstreet, a 92 out of 100 rating from Open Ratings, the 2014 National Capital Corporate Growth Award by the Association for Corporate Growth (ACG), and Washington Technology Top 100 2013-2016. ActioNet's human capital leadership is recognized by being designated one of the Best Workplaces for Commuters℠ by the Fairfax County Department of Transportation (FCDOT) 2013-2016 and Washington Post Top Workplaces 2014-2016.
For more information, please visit our web site at www.actionet.com
Contact:
Michelle Barnes, 703-204-0090 Ext. 102, [email protected]