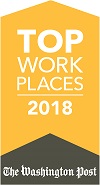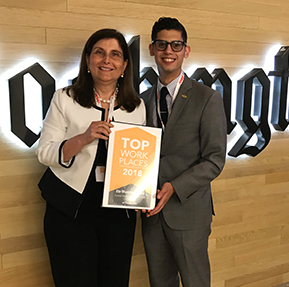 Vienna, VA
ActioNet, Inc. is pleased to announce that it ranked 8th among Washington Post Top Workplaces 2018, with the highest ratings from their employees. A total of 150 Companies were honored and announced on Thursday, June 21 at The Washington Post Headquarters in Washington, DC. The 150 organizations that made the cut this year scored the highest all-around when their employees were surveyed. The Washington Post asked people to evaluate their employers on a host of factors, including the quality of leadership, pay and benefit practices, and work-life balance issues. "As we celebrate our 20 Years of Service Delivery Excellence, our commitment to our customers and employees remains stronger than ever in achieving our dream of creating an organization where talented people share common Core Values, Work Hard, Play Hard, Support the Community and Be their Very Best," said Jeffrey D. Abish, President & CAO.
About The Washington Post Top Workplaces 2018
The Top Workplaces are determined based solely on employee feedback. The employee survey is conducted by WorkplaceDynamics, LLC, with evaluation factors including the quality of leadership, pay and benefit practices, work-life balance issues and more. WorkplaceDynamics conducts regional Top Workplaces programs with 45 major publishing partners across the United States. Over the past year, more than 6,000 organizations and 1 in every 88 employees in the U.S. have turned to WorkplaceDynamics to better understand what's on the minds of their employees. Through its workplace improvement offerings, WorkplaceDynamics provides solutions, training and tools to help clients improve their workplace. For The Washington Post Top Workplaces 2018 list, please see their website.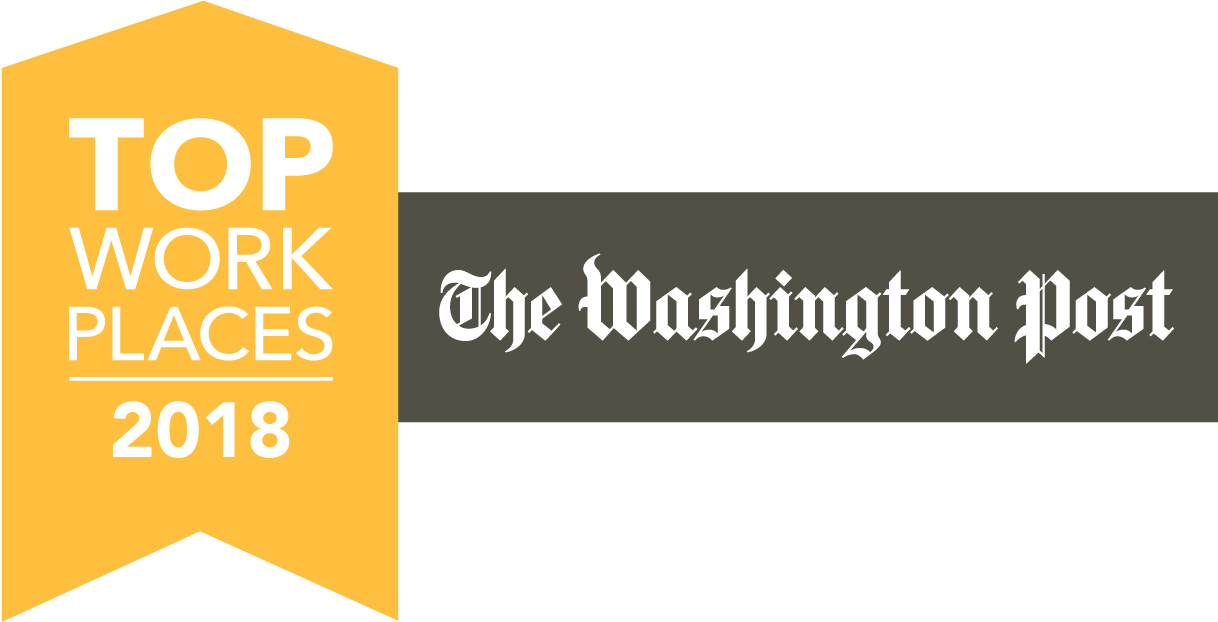 About ActioNet, Inc.
ActioNet, Inc., headquartered in Vienna, Virginia, is a CMMI-DEV Level 4 and CMMI-SVC Level 4, ISO 20000, ISO 27001, ISO 9001, HDI-certified, woman-owned IT Solutions Provider with strong qualifications and expertise in Cloud-based Solutions, Cyber Security and Agile Software Engineering. As a Mission-Focused, Client-Centric and Results Driven organization, ActioNet also follows the Project Management Institute (PMI) methodology as well as Information Technology Infrastructure Library (ITIL) standards. ActioNet has outstanding financial performance, as evidenced by our "Exceeds Customer Expectations" and the highest 5A1 Financial Rating from Dun & Bradstreet, a 92 out of 100 rating from Open Ratings, the 2014 National Capital Corporate Growth Award by the Association for Corporate Growth (ACG), and Washington Technology Top 100 2012-2019. ActioNet's human capital leadership is recognized by being designated one of the Best Workplaces for Commuters by the Fairfax County Department of Transportation (FCDOT) 2013-2017 and Washington Post Top Workplaces 2014- 2020. For more information, please visit our web site at www.actionet.com.
Contact:
Michelle Barnes, 703-204-0090 Ext. 102, [email protected]