By Dee C.
Education is the most fundamental pillar of life. Information gathered in primary and secondary education propels students to excel in their lives and careers.
ActioNet firmly believes in the importance of schooling and pursuing education. We celebrate the successes of students within the ActioNet family—no matter their age or education level. This year we saw an astounding number of graduates. Seven ActioNeters, children, and grandchildren of ActioNeters received their diplomas in the 2021 season.
ActioNet Grads
ActioNeter graduations include Lizbeth and John.  John received his bachelor's degree in information systems and operations management from George Mason University. Lizbeth went above and beyond by completing her master's while still on active military duty. Once she was able, Lizbeth celebrated her accomplishment at home. Congratulations ActioNeter-Grads!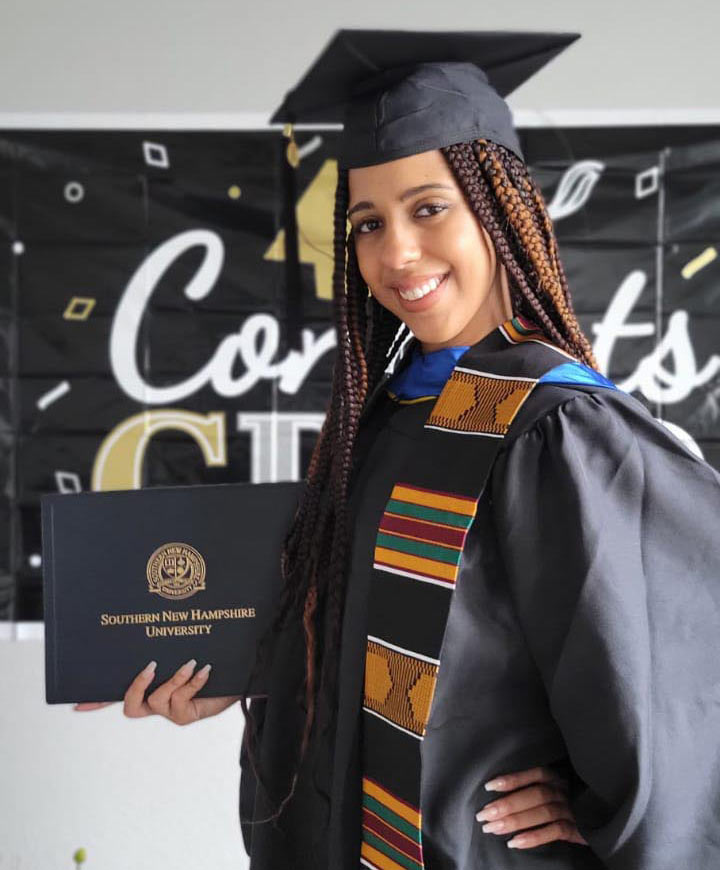 Lizbeth with her diploma from Southern New Hampshire University
ActioNet Family Grads
Many of our longtime employees saw their children graduate high school and college this season. These accomplishments are especially moving, as the ActioNet family has watched these students grow throughout the years. College graduates include Brandon's son and Mengistu's daughter. Mengistu's daughter graduated from local William and Mary College as a 2nd lieutenant with a bachelor's degree in public health.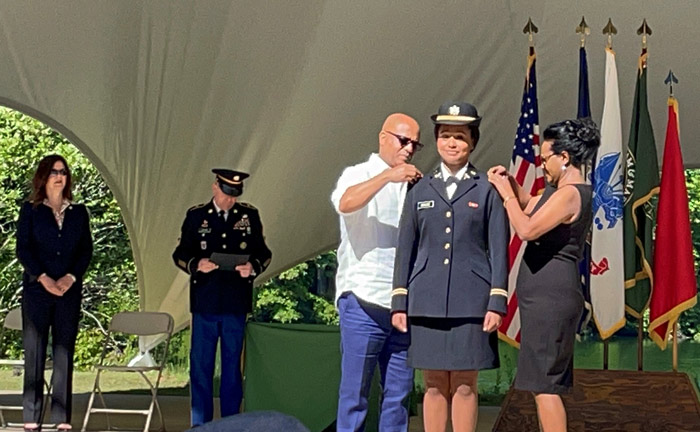 Mengistu W. with his daughter at her graduation ceremony
High school graduates include the children of David and Reuben. David's son Jacob graduated high school this year and plans to attend East Carolina University in the fall. Reuben's daughter Kaitlyn graduated from the nearby Potomac School with many accomplishments under her belt.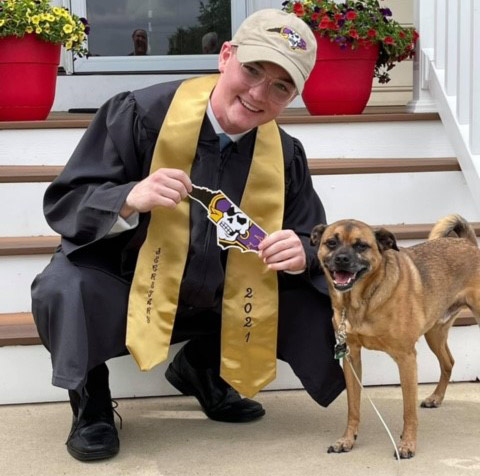 Jacob poses with his hat and sticker for his new alma mater
Our final graduate this season is still on her primary school journey. Ava, granddaughter of our own Kim, graduated elementary school this June. She will be attending middle school this fall.
Continuing Education
While honoring the 2021 graduates, ActioNet would like to encourage those continuing their education! We dedicate an annual $3000 training budget to each employee for use in higher education, training courses, and professional development. ActioNet also has access to free courses for employees using A Cloud Guru and Skillsoft. Thanks to the training, dozens of our employees pursue certifications and higher education each year.
Congratulations to our 2021 graduates, and best of luck to those upcoming! We will be celebrating the 2022 accomplishments of those in our ActioNet family soon!