Texas ActioNeters Gathered Together for the 2018 Summer Party at Main Event Entertainment
By Michelle C
The San Antonio, Texas area hosted their summer event on Thursday, 7 June at Main Event Entertainment. Our group included Defense Programs staff, employees from 3 different projects, and a recruiting representative. We welcomed special guests Michael Genebach, EVP and COO, and Purshina P. from Virginia!
Soaring temperatures near 100 degrees made us glad to share some camaraderie out of the Texas heat. We gathered at a bowling alley to use the modern lanes with ambient lighting and state-of-the-art electronic scoring system. We discovered that there are some impressive competitors in our midst!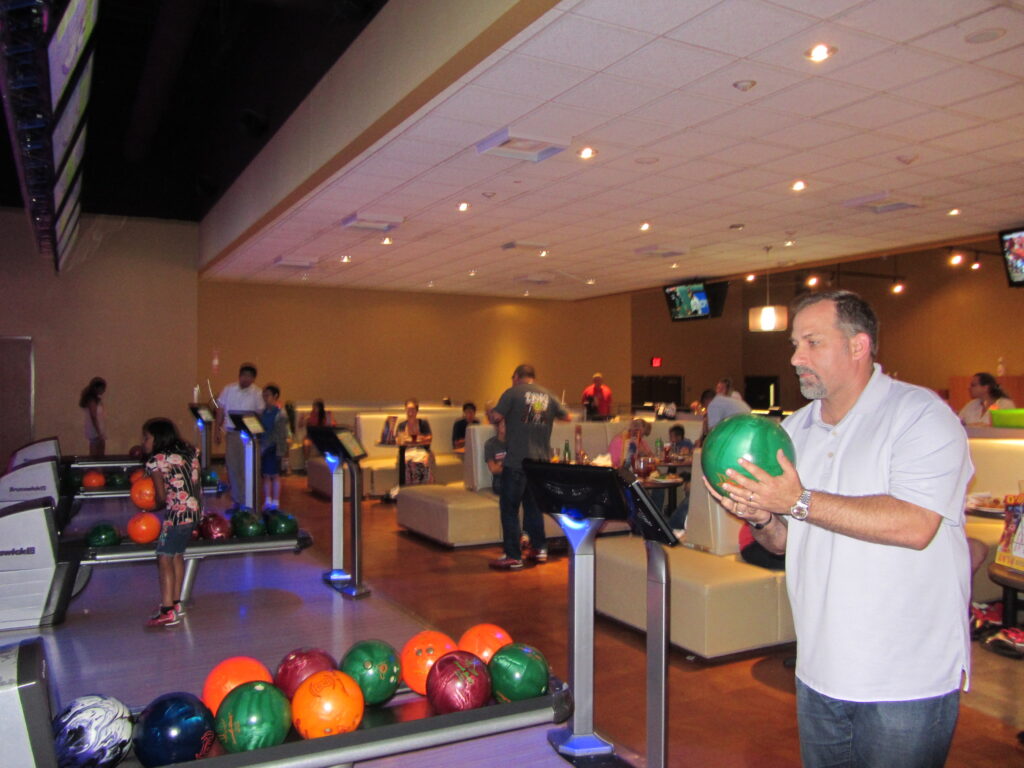 ActioNeters Lined up to Bowl at the 2018 ActioNet Summer Party
John G. did a great job with arranging the event for us. Besides 2 hours of bowling, everyone received a $20 FUNcard that could be used anytime in the arcade, plus an activity ticket for billiards, gravity ropes, or laser tag.
And most importantly, we enjoyed a buffet set up right behind our seats with continuously stocked platters. The menu featured classic Caesar salad, BBQ brisket tacos, chicken wings, bacon cheeseburger sliders, warm pretzels, Parmesan tossed kettle chips, and unlimited coffee, tea, and water.

Texas ActioNeter Families have Fun at ActioNet Summer Party
A fun evening for us representing ActioNet in the Lone Star State!
Check out more photos!