By Rachel S.
The ActioNet holiday party invite was distributed and the theme was a Masked Ball. Who doesn't love a good theme party!? Naturally, the wheels started turning about what to wear. I didn't realize how many options existed, once I started scoping out masks: lace, metal, full mask, half mask, masks on a stick, masks that tied with a ribbon, etc.
I knew that I would not wear a mask on my face all night. I also knew that if I had a mask with a stick, I'd certainly lose it. The easiest thing to do was to make my face a mask! Fortunately, I have a very talented sister, Renee, who just happens to be a makeup artist. I asked her what she thought of using funky eyelashes, glitter, whipping together something creative – and she was up for the challenge! The coolest lashes I found were peacock feathers so I built my outfit to compliment them by wearing a turquoise velvet top.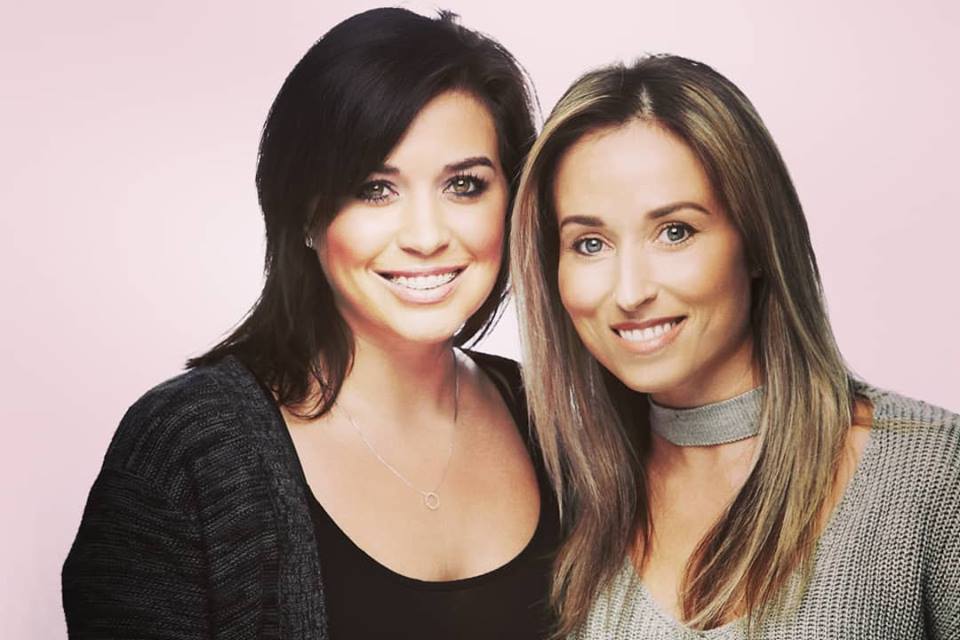 Renee and Rachel Pose for a Photo While Out of Costume
Fast-forward to the day of the party.
After I was dressed and about ready to walk out the door, my sister Renee did her magic. It only took about 15 minutes or so to create a masterpiece! The body glitter mix was applied with eyelash glue around my eyes and into my hair. The lashes were the last to be applied and as a game-time decision, Renee decided to put the eyelashes on top of one eyelid and the bottom lid of the other to emphasize the mask-look we were going for. I LOVED IT! We took some quick photos before I left and I was on my way to the MGM National Harbor.
Walking into the party, I felt like a movie star! On the fly I decided to join the mask competition. Although I received many compliments, I unfortunately didn't win. I was not discouraged, though: there was still a chance to win the ActioNet Social Media contest.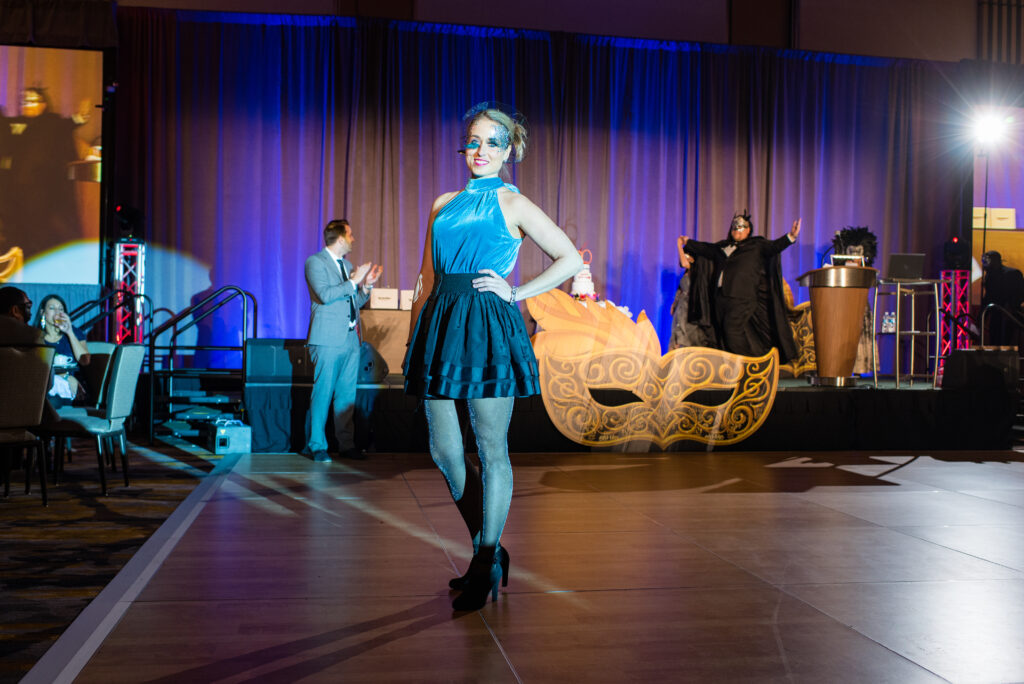 ActioNeter Rachel Struts her Stuff in the ActioNet Runway Competition
After the party, an email was sent out to "Vote for Your Favorite Top 3 Social Media Postings from ActioNet 20th Anniversary Celebration". This was my chance! There were 94 submissions to the Social Media contest during the festivities and my photo was included. The entire company was asked to vote for their favorite. The results were to be announced at the upcoming ActioNet All-Hands Meeting and as the presentation was coming to an end, I was waiting with my fingers crossed for the reveal of the winner. To my surprise, I WON!! I was thrilled not only for myself, but also for my sister Renee because her talent was recognized.
Not only do I thank my sister Renee, I'd like to thank ActioNet for their generosity for an awesome party and contest, and to Ashley Chen for her compliments and encouragement to enter the contest!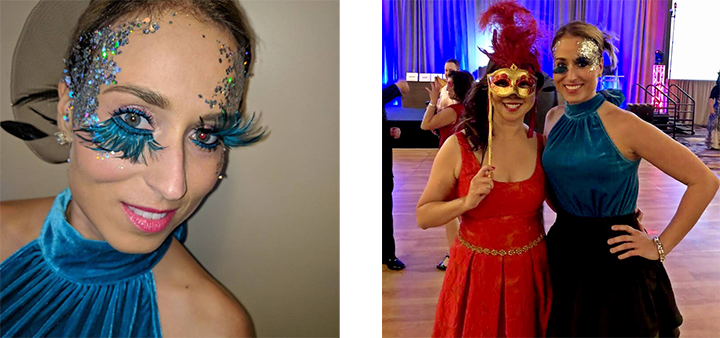 Left: ActioNeter Rachel's Winning Social Media Photo, Right: Rachel Poses with CEO Ashley at the ActioNet Masked Ball